Who doesn't love a good pizza? I sure do and MidiCi is the right place for good pizza, great environment and connecting people together. MidiCi is all about fresh, great quality ingredients and the joy of those who enter the restaurant. I can't go without saying hi to the owner and having an afogato. Afogatos melt my heart! An afogato is fresh hot coffee topped with your favorite ice cream, frozen yogurt or gelato. Sounds amazing, right? Well, if you think that an afogato is divine wait until I share with you about MidiCi's pizzas.

MidiCi bakes its pizzas to perfection in 90 seconds in a wood-fire oven, imported from Naples, Italy that fires up to 1000 degrees. It's temperature change allows the pizza to reach its perfectly baked form. Amazing, right? You can order right from the menu or make your pizza as you go. That's one of the beauties about this restaurant, you can customize your pizza with all your favorite ingredients. No need to go by the book if you don't wish to. There's always something for everyone.
Now, let me tell you about a collaboration I have with MidiCi. MidiCi is offering a hand-selected pizza inspired by yours truly and $2 of it's proceeds is going to a wonderful designated charity. As many of you already know, I battled cancer for many years. A journey that was not easy and no one should endure, specially kids. That's why, for no surprise to those that know me, my charity of choice is St. Jude Children's Research Hospital. Their mission is to advance cures, and means of prevention, for pediatric catastrophic diseases through research and treatment. Consistent with the vision of our founder Danny Thomas, no child is denied treatment based on race, religion or a family's ability to pay. As he expressed,
"no child should die in the dawn of life."
I couldn't had said it better. No child should be battling cancer, but if they are, they should not be untreated or unloved because of their financial funds or lack of. That's why cancer organizations, specially those that have vowed to help and protect our kiddos fighting this devastating decease have my heart. My heart breaks for this cause and I always wish I could do more.
How can you help? Go to MidiCi (click for a location), order the pizza inspired by My Sweet Zepol or mention our charity, St. Jude Children's Research Hospital (or just St. Jude's charity) and be part of a, warrior, kid's life FOREVER. Our pizza has Latin inspired flavors, because I'm a Latina girl and love my spices.
My pizza creation is started with MidiCi's Classic Margherita Neapolitan pizza using Gluten Free crust, topped with Italian tomato sauce, fresh mozzarella, parmesan, fresh basil, extra virgin olive oil and added homemade spicy pork sausage made with fennel and spicy peppers, tri-color bell peppers, and red onion. Inspired by my Puerto Rican heritage.This pizza is not as spicy as you may think. It has a subtle kick to it and I love it for that same reason. It goes well with a handcrafted beer. Hint-hint.
Plus, I have a giveaway you will love. Go to My Sweet Zepol's Instagram and follow the steps on the giveaway post. You could be the winner of a  MidiCi $25 gift card! We give you and you give back, it's a win-win!
I bet you know someone that enjoys some heat in their food. Go on and get this pizza and share some love. Double the love! Love for the kids battling cancer and love for your friend or family member. We got some for our in-laws, my mother in-law loves spicy food. She's a huge fan of Mexican dishes for their habaneros.
Talking about crafted beers, check out what you can find at MidiCi. The selection of drinks includes wood-fire roasted coffee, a gourmet tea collection, craft beer, and a collection of wines selected by our sommelier to reflect a mix of American classics, flavors of Italy, global highlights, and local staples – all with pairing in mind. This is what I call, attention to details.
Come over to MidiCi, have an amazing time with delicious wood-fired oven pizzas, creamy cheeses, refreshing drinks like an afogato and give back to those kids that needs you so much from St. Jude Children's Research Hospital by ordering the My Sweet Zepol pizza creation anytime between February 1-28, 2018. Also, use the hashtag #IHeartMidiCi when you're sharing on social media and you could be one of the weekly photo contest winner too!
Give MidiCi some love! MidiCi Kissimmee is located at The Crosslands Shopping Center off Osceola Parkway, across from The Fresh Market. Please follow on Instagram: @MidiCiKissimmee  and on Facebook: Facebook.com/MidiCiKissimmee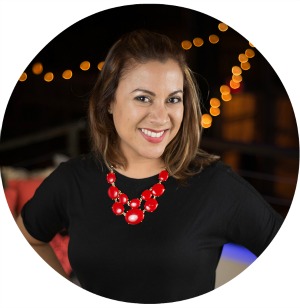 Hi there! I'm Wanda – the creator and author at My Sweet Zepol a healthy food, travel, and lifestyle blog. Passionate about food photography, food styling, entertaining and advocate about creating memories around the kitchen table. With a mission to create easy-to-make meals for the busy family.