I partnered with Zulily to bring you this post about 10 easy desserts for Christmas Day Dinner. While I may have been compensated, all opinions are my own.
When it comes to the holidays nothing brings people together more than food. Actually, when it comes to anything in life, nothing brings people together more than food. A good meal, a coffee break with a treat, treats during recess at school, brunch, lunch, date night at a restaurant, meetings at a restaurant, food truck events and so on You get the point. That's why today we are talking about 10 easy desserts for Christmas day dinner. Or Christmas Eve or New Year's eve. This list of desserts works for any festivity.
10 easy desserts to make during Christmas dinner
There's something special and magical about the holidays, especially Christmas day. And I have more tips for you. Grab the ultimate 18 tips and tricks to Cook Christmas Dinner like a pro with 18 tips to preparing for Christmas dinner. Steps that can be tweaked for any occasion. Thanksgiving, New Years Day, a birthday celebration, anniversary party or any gathering you may have during the year that requires preparations ahead of time.
Now that you have tips to prepare for Christmas dinner and have the best desserts to enjoy on Christmas day and more to last you until New Year's why not share with us- What are your favorite Christmas desserts? Share in the comment section below.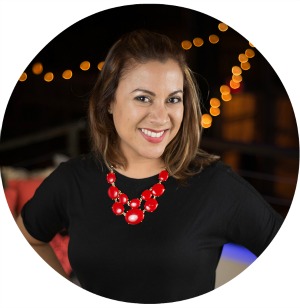 Hi there! I'm Wanda – the creator and author at My Sweet Zepol a healthy food, travel, and lifestyle blog. Passionate about food photography, food styling, entertaining and advocate about creating memories around the kitchen table. With a mission to create easy-to-make meals for the busy family.