Entertaining in style with LG InstaView™ Door-in-Door® Refrigerator with Craft Ice™
We at MSZ love sharing good news with you and that's exactly what this post offers. Living smartly and entertaining in style with LG InstaView™ appliances you already love. While this post is sponsored all opinions and thoughts are as always our own.
The holidays are soon approaching and entertaining is a common denominator in almost everyone's houses during this time of the year. We love gathering around the kitchen table and making memories with family and friends. While doing so we also want to use a premium brand because design, engineering and reliability are important to us. That's why we always go to Best Buy and search for the latest technology for the job.
We have our eye set on the LG InstaView™ Door-in-Door® Refrigerator with Craft Ice™ (click on the link for additional information). With the InstaView™ Door-in-Door® you can see right through the glass panel door. Also, you can access on-the-go items, beverages, condiments, and more without having to open the whole fridge. My girls love this feature. It makes preparing lunch boxes so much easier and for me it's all about cutting time while making my grocery list. You can see it all at a glance, priceless!
Some of my favorite features are how I can organize contents with ease. Includes 4 split shelves, 3 fixed shelves, cantilevered shelves and more to provide ample space for storing items. The LG InstaView™ design lets you see inside your refrigerator without ever opening the door. Simply knock twice on the unique glass panel. And, did you know that only LG offers 3 innovative cooling technologies that work together to extend the life of fruits and vegetables and help keep all foods fresh and flavorful? Well, if you didn't, now you know. I sure didn't know.
The Dual Ice Maker and Slim SpacePlus ice maker provides a steady supply of ice without the mess of having to refill ice trays. Refilling ice trays are a thing of the past. LG brings one of the hottest beverage trends home with the Craft Ice™ maker that automatically makes batches of slow-melting round ice without the work. A game changer for home entertainers, Craft Ice™ opens a new world of high-end drinks and keeps your soft drinks, lemonade and iced coffee tasting their best. You'll be the hostess with the most-est.
What's the smart-home technology you have your eye set on? The new LG InstaView™ Door-in-Door® Refrigerator with Craft Ice™ at Best Buy may be right for you.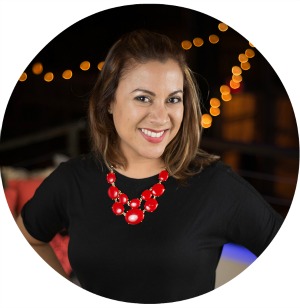 Hi there! I'm Wanda – the creator and author at My Sweet Zepol a healthy food, travel, and lifestyle blog. Passionate about food photography, food styling, entertaining and advocate about creating memories around the kitchen table. With a mission to create easy-to-make meals for the busy family.