We at MSZ love sharing good news with you and that's exactly what this post offers. Living smartly and entertaining in style with #BoschHome appliances you already love. Today we are talking about home decor by design, refrigeration reinvented. Because the refrigerator is the heart of the kitchen! While this post is sponsored all opinions and thoughts are as always our own.
When it comes to kitchens nothing brings it together better than the refrigerator's design and function. Weather they have a stainless-steel finish aligning perfectly with any stylish kitchen design. Or have touch sensitive controls, making the operation simple. The sleek, internal stainless steel back wall is made from the highest quality materials. Eye-catching and durable, it's a timeless design that's built to last. For me it's all about the way I get to organize contents with ease.
The new Bosch Refrigerator includes 5 tempered glass shelves, 4 of which are adjustable and half-width, 3 gallon door bins and 2 humidity controlled compartments to provide ample space for storing items. Organize your fridge in new ways. FlexBar™ creates extra space in your refrigerator – it's the perfect home for wine bottles, condiment jars, eggs, and more.
With an internal water dispenser with replacement filter: Delivers filtered water with one touch. A winner for this mom! If you are one to drink the water from your refrigerator you must know that The Bosch UltraClarityPro™ water filter reduces >99.9% of sediments that may be found in your water, including harsh elements like chlorine and chloramine. A winner in my book!
Another feature that I, as a mom, love is the door alarm. It alerts the entire family when the refrigerator door is accidentally left open to save energy. Also as a energy savor it provides an LED interior lighting that bright lights to illuminate the interior, perfect for those late night snacks without having to turn on the kitchen light.
There are many more wonderful features we must talk about. The revolutionary FarmFresh System™ combines four innovative technologies to keep your food fresh up to 3x longer, for less food wasted.* AirFresh® Filter absorbs even the toughest food odors, keeping your refrigerator and freezer air fresh.
Master your day, in your own way, with Home Connect™. The Home Connect™ app allows you to remotely monitor and control your Bosch refrigerator from your smartphone or tablet. Control the temperature, adjust lighting, run diagnostics—wherever you are,** for ultimate convenience. Connected refrigerators from Bosch are designed to give you peace of mind, customization, and simplification.
REQUIRED Disclaimer: *As compared to a Bosch refrigerator without FarmFresh System™. Results may vary among different foods.
REQUIRED Disclaimer: **Connectivity and speed varies based on network and Wi-Fi levels.
Now, tell us, what's that feature you look for when it comes to your kitchen, specially your refrigerator? Design, functionality or both?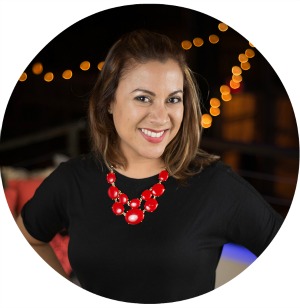 Hi there! I'm Wanda – the creator and author at My Sweet Zepol a healthy food, travel, and lifestyle blog. Passionate about food photography, food styling, entertaining and advocate about creating memories around the kitchen table. With a mission to create easy-to-make meals for the busy family.