A couple of weeks ago I had the privilege to go on a farm tour around Kansas. On that trip I met a handful of amazing women, (bloggers, dietitians and farmers) and hit the road for a couple of days. We talked about farming, told stories, ate and laughed a lot. By the end of the trip we all knew we where going to miss each other. Amazing things happen on road trips.
Other than cooking and eating, I love hearing and learning about where our food comes from. The source. The farmers; about how they treat their animals, what they feed them and more.
The tour started off at Good Farms and let me just say this, they are a warm and loving family. The Goods own a pig farm that specializes in selling high end, specialty pork to Heritage Foods. These hogs are well taken care of and raised for high quality meat.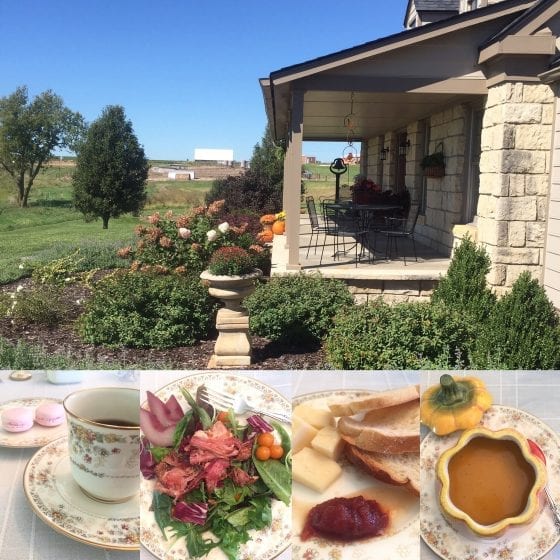 The Goods also hosted a lunch for us catered by Four Olives, a restaurant in Manhattan, KS. There food is divine!
Later that day we met with Derek and Kate Sawyer at the Sawyer Land & Cattle in McPherson, KS. There we found calves that had just been separated from their mom for the first time. They were constantly calling out for mamma. Don't worry, this doesn't last long. Soon they'll get used to their new home and will be pretty independent. Our first day of the tour ended with an amazing meal and great conversation in the beautiful Marigold in Downtown McPherson.
On day 2 we headed to Forget-Me-Not Farms in Cimarron, KS. Another family owned farm. Larger than the ones we had visited the day before, but with the same family values. In Forget Me Not Dairy Farm they take extra care and attention to detail in the milking process. They test the milk several times before it leaves their facility and make extra sure they are following guides and standards.
Lunch was at Pho Hoa. My first time eating Vietnamese food and it was better than I could ever had imagined. Plus, it helped that seating next to me was Jess from Inquiring Chef. She recommended Bun Thit Nuong Cha Dio and it was delicious.
Our next stop was to the Reeves Cattle Farm in Garden City, KS. I was tremendously impressed by the Reeves. They are innovative and have great business knowledge. Their farm is rather large with hundreds of cattle, and an ethanol plant that supports about 25 families and a large amount of employees.
Dinner included margaritas! Yes, you guessed it, we had Mexican food. Las Margaritas in Garden City, KS. I loved my dish, it felt like home to me. The laughter and conversations we shared during our meal times were authentic, organic and priceless.
During our third and last day of the tour we visited Nu-Life Market, a sorghum (also known as milo) milling plant. Sorghum flour is gluten, dairy and peanut free. They have a test kitchen in the facilities where they are constantly testing and sampling new ways to use sorghum in. They kindly made a very delicious and filling lunch for us to enjoy, and guess which was the main ingredient? yes, you guessed it, sorghum! You can find some of Nu-Life's sorghum in brands like Kind Bars and other brands they are collaborating with. So, keep an eye on the ingredients sections of your favorite bars and cereals.
To end this #FarmFoodTour we went to the Winsor Farm in Topeka, KS. The Winsor family was in the middle of harvesting. We enjoyed a box meal during a beautiful sunset while the family shared a little about them, their history and process. Andy and his wife, LaVell (whom traveled with us through Kansas during the entire trip), farm a little over 4,000 acres with Andy's parents Russell and Pat, his brother Ben and his wife Emily. Ben specializes in livestock and Andy and Russell handle cropland operations. They also have something each farm we visited had in common. These farms are all worked by a family and for families. Before nightfall we were all enjoying homemade pies made by Pat (grandmother). Nothing can be compared to good home cook meals and southern hospitality. Thank you Winsor family.
My visit to Kansas was very meaningful. I learned about livestock, agriculture and families working together with pride. Nothing can replace getting your hands dirty, sowing your own seeds and growing your own food. This year I started a home container garden and it has been quite a learning experience. It takes a lot of work, care and attention to details. I have created a sense of respect for all the farmers I met during my trip through Kansas. They are not just making a living for their own family, they are helping employees and their families earn a living too, and raising livestock and fields to feed this nation. No easy task. Still they take it on with pride.
"If you really want to make a friend, go to someone's house and eat with him. The people who give you their food, give you their heart." — Cesar Chavez, champion of America's farm-workers and civil rights activist (1927-93)
I agree with that statement. I enjoy having friends over for coffee and a bite to eat. I find that the best conversations happens across a kitchen table.
If you have any questions about livestock, farming or anything related please leave it in the comment section below. Or go to some of the resources listed below.
Disclosure: My trip and expenses were covered by a collaboration between Kansas Farm Bureau and Kansas Soybean Commission as part of an initiative to connect influencers, farmers and vets together. As always, all thoughts and ideas found here are entirely my own.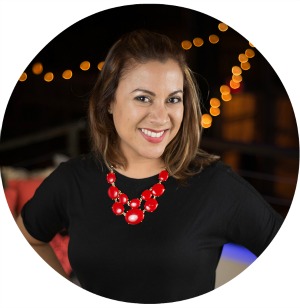 Hi there! I'm Wanda – the creator and author at My Sweet Zepol a healthy food, travel, and lifestyle blog. Passionate about food photography, food styling, entertaining and advocate about creating memories around the kitchen table. With a mission to create easy-to-make meals for the busy family.