Poultry. One of the decision making of any given day for me and mostly everyone that's either cooking or eating. Let's face it, I'm talking about you too. Chicken, fish, beef, pork. Which one to choose. Today I want to share with a story.
While in Minnesota a couple of weeks ago I had the pleasure of learning about pig farming. From the breeding process, to actually seeing how the cuts of pork are broken down, to the tasty dishes on our plates.
On our last day of the #PassThePork tour, we headed to Kitchen in the Market in downtown Minneapolis to witness the fabrication of a half pig by Neel Sahni, the Manager of Foodservice Marketing & Innovation for the National Pork Board. Some of the cuts he taught us that day inspired today's recipe, pan-grilled fig and peppers pork galettes.
Grilled marks makes every dish look pretty and tasty.
The combination of sweet and savory is always a favorite in my house and maybe in yours too. The fig preserve gives the pork a special flavor that will make this recipe one you will want to make over and over. Think; dinner party, holiday guests, at home date night, special celebration or just because you want something different than the usual meal.
Pan-Grilled Fig and Peppers Pork Galettes
Dinner is looking good with these Pan-Grilled Fig and Peppers Pork Galettes. The combination of fig spread, mustard, peppers, onions, hummus and pork are perfection. Top with queso fresco and some cilantro and it's heavenly.
Ingredients
3 tablespoons Fig Spread
1 tablespoon Mustard
1/2 teaspoon Salt
1/2 teaspoon Ground Pepper
1 pound Pork Tenderloin
2 small Red Peppers
2 small Yellow Peppers
2 small Orange Peppers
2 small Onions, (red or white) halved and cut into 1/2 inch wedges
3 tablespoons Olive Oil
6 teaspoons Hummus
handful Cilantro, chopped (for topping)
Queso Fresco, (crumbled) (for topping)
1 sheet Puff Pastry, (thawed)
Instructions
Combine fig spread and mustard and set aside.
Season pork tenderloin with salt and pepper evenly.
Spread fig mixture over the pork tenderloin and let it rest for 2 to 4 hours in the refrigerator.
Remove from the refrigerator about 30 minutes before grilling the meat.
Add pork to the grill pan, cook for 15 minutes or until a thermometer registers 145 degrees.
Let stand for 5 minutes before cutting into it.
In the meantime, mix peppers and onions, olive oil and salt and pepper (to taste) on a skillet at medium heat and cook for about 10 minutes or until tender.
Heat the oven to 350 degrees.
Roll out the pastry on a floured surface.
Cut into 6 equal squares.
Transfer to a baking sheet with parchment paper.
Take a dull knife and score a little 1/4 inch frame around each square of pastry. Tip: don't cut all the way through.
Prick the inside of the squares all over with the tines of a fork.
Cover with a towel and refrigerate for 30 minutes.
Remove the pastry from the fridge and brush all over with a beaten egg.
Spread the inside of each square with a teaspoon of hummus.
Top with some of the veggie mixture, spread it out evenly, leaving the borders free.
Place a couple slices of pork over the veggie mixture.
Bake for 10 to 15 minutes until puff pastry is a golden brown color.
Top with crumb queso fresco, a drizzle of fig preserve and a sprinkle of cilantro.
Serve and enjoy!
If you are anything like me, someone with lots of questions related to the food I cook with; specially poultry, I just want you to know that I've got you! You can either share them in the comments below or search on the links available here for even more researched answers. I want you to feel confident about the food you are cooking for your family and friends.

National Pork Producers Council
If you any other resource that is not listen here and it's one you trust and support feel free to leave it on the comment section below. We love learning from one another.
Disclosure: My trip and expenses were covered by National Pork Board as part of an initiative to connect influencers, farmers and vets together. As always, all thoughts and ideas found here are entirely my own.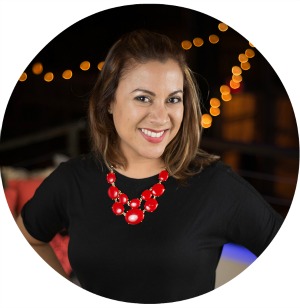 Hi there! I'm Wanda – the creator and author at My Sweet Zepol a healthy food, travel, and lifestyle blog. Passionate about food photography, food styling, entertaining and advocate about creating memories around the kitchen table. With a mission to create easy-to-make meals for the busy family.