All roads head to Alden Suites for a Father's Day getaway gift!
When it comes to dad you may have probably given him all the gifts possible. From clothing, to gadgets, grill or even a comfy chair. You may have not thought of another kind of gift. One that gives to everyone in the family as well. Well, I've got you covered with a wonderful gift idea, a Father's Day getaway gift.
We had the opportunity to enjoy a weekend at Alden Suites in St. Petersburg, Florida where dad got treated to a few water sports provided by Suncoast Water Sports. You'll find them right by the beach ready to guide you towards all the water sports fun you can take in any given trip.
With magnificent, sweeping views of the Gulf of Mexico and oversized fully equipped suites; Alden Suites Beachfront Resort delivers vacation "wows" unlike any other on St. Pete Beach. We immediately fell in love with our suite, stunning water view, white sand, translucent water, bright blue sky and all the water sports available on site. Dad confessed he could have stayed for ever. Alden Suites can easily become our traditional family vacation destination. It's a short drive away from home, but truly feels like a whole new world.
Every dad will love waking up just a few feet away from the most stunning water views int he Gulf Coast. There's something about the beach that radiates calmness and joy in people. Maybe is the sun tan on their skin or the glitter on their eyes from the big sun above. Whatever it is, dad deserves a weekend getaway as a Father's Day gift and so do you!
Dad gave paddle boarding a try for the very first time. He probably managed to stay up once, but he's not giving up anytime soon. He's determined to master the paddle boarding skill on his next trip to Alden Suites. As for parasailing, this one was a favorite among the entire family. The views where breathtaking. Can you believe we spotted a pod of dolphins? We could barely believe it!
Grab your favorite drink at the Beach Cabana Bar and be treated to delicious tropical drinks that will leave you wanted to have a second while enjoying stunning sunsets. Read more about our premium queen gulf front suite here and grab a refreshing Pina Colada Slushie I made inspired by Alden Suites.
What are you getting dad for Father's Day? He sure is ready for a getaway by the beach!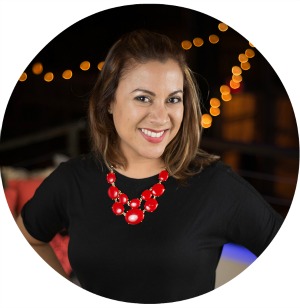 Hi there! I'm Wanda – the creator and author at My Sweet Zepol a healthy food, travel, and lifestyle blog. Passionate about food photography, food styling, entertaining and advocate about creating memories around the kitchen table. With a mission to create easy-to-make meals for the busy family.