In theory, decorating a beautiful bouquet is easy, right? You pick a few of your favorite flowers, throw them in a flower vase, and hope for the best. This is not necessarily the case. Some of us need a little more guidance into decorating a lovely flower vase bouquet arrangement or even try to figure out which flowers to choose. That's why we have created this post with some of the best flower vase ideas to keep and give away.
From seasonal changes to special events, great vase decoration ideas start with the right vase filler. Whether they're holding a single stem or a full bouquet, vases are always a quick and easy decor idea.
Fresh flowers also bring life and color to your dining table, kitchen island, windowsill or entryway, consider making a few smaller arrangements to set around your home with your leftover blooms.
Two Great Tips to Keep in Mind
1. Fresh flowers make great gifts! Make an arrangement for a friend. Here's how to transport them in a cute and creative way:
Keep the flowers in water as long as possible, then remove them and wrap the ends in a wet paper towel or sponge. Lay the stems over your craft paper, wrap them up, and tie the bottom with ribbon, twine or string- allowing their blooms to reach the fresh air. They won't last very long like this, so take them straight to your friend and put them in water.
2. Make a few small arrangements to set around the house!
Flower Vase Ideas To Keep or Give Away
Everyday Bouquet
Lets start with an everyday flower arrangement. Just because you don't have a grand occasion doesn't mean you shouldn't adorn your home with flowers, but you also don't want to go overboard with the arrangements.
Simple wildflowers are best for everyday bouquets. Keep it simple with flowers straight from your garden. In the late summer, I love dahlias.
Flower Gift Ideas
For the perfect flower vase gift, we recommend something from your own garden if possible. Bringing a personal and thoughtful gift that's also simple goes a long way.
Some of my favorite flowers are orchids. I have several of them inside and outside in the garden. Orchids are always a great gift because they are elegant and don't require too much effort to keep alive. Their long-lasting nature means your gift will be appreciated and remembered for much longer.
Small Vase Bouquets
Steering away from the traditional arrangement in favor of smaller bud vases is a great way to make your florals feel more modern and fresh. I love creating table arrangements that consist of several different small vessels rather than only using one large centerpiece.
To create an interesting tablescape you can look inside of your cabinets and use anything from a mason jar or drinking glass to a candle holder or teacup as a vase.
Group a cluster of vessels with varying heights at the center of a table and play with the height of individual flowers within the vases.
This technique also typically uses fewer flowers as the vessels will look full with as few as three to five blooms in each.
Long-Lasting Bouquet
If you need an arrangement that's long-lasting, we recommend flowers that dry well.
Baby's breath and Limonium are great long-lasting flowers that dry out well. A lovely full baby's breath arrangement looks stunning as a centerpiece on any table. The kitchen table, the coffee table or even an entryway table. It's elegant with a clean modern look too.
Faux Flowers Ideas
Historically, we've always opted for real flowers over fake. No number of silk petals or texturized wires can replace real live greenery. But given the everlasting indoor plant trend, there seems to be a growing demand for more simplistic, budget-friendly options requiring little to no maintenance.
These are great because you can work with blooms that aren't in season. They're extremely low maintenance, and you won't have to worry about them wilting. I like to stick to one kind of stem and use a few in each vase because it looks the most authentic.
Make sure you tease out the branches to give them a little life and movement.
I love how easy it is to create a stunning arrangement with just a few pieces without blowing your budget.
You can also grab some of your already grown indoor plants. Cut a few flowers and foliage and decorate throughout the home.
How to Care for a Flower Vase Arrangement
Change the water if it starts to look cloudy

Re-cut your stems periodically. This will help them soak up more water

Make sure they are exposed to some sunlight, although too much direct sunlight or heat could cause them to wilt

Throw dead blooms away as they die
These are all great decorative flower vase ideas as a centerpiece on your dining table, on a coffee table, entry way or even a mantle. Plus, you can always give a flower vase arrangement as a gift for a special occasion, as a get-well soon sentiment or just because.
If you're looking for a new flower vase idea, you are bound to find one or two that you love here! These are perfect to add to your collection and go with just about every design, style, and budget. These also make great housewarming gifts too.
Finally, tell us what are your favorite flower vase arrangements to have at home or give away? Simple stems, branches, faux flowers, garden flowers or locally purchased flowers? Or do you prefer vases filled with items non-flower related?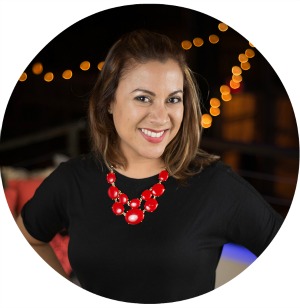 Hi there! I'm Wanda – the creator and author at My Sweet Zepol a healthy food, travel, and lifestyle blog. Passionate about food photography, food styling, entertaining and advocate about creating memories around the kitchen table. With a mission to create easy-to-make meals for the busy family.