Last year I participated in the National Food Blog Bake Sale for Share our Strength and it was great experience not only for me, but for my whole family too. The girls got to go with me and they couldn't hold their excitement. When Julie from The Little Kitchen sent me the email about this years bake sale, I jumped and replied in a flash. Even though that by then the place where the bake sale was going to take place was not chosen yet, I knew I wanted to bake for a wonderful cause.
My girls are my heart and soul and the thought that a kid goes to be without food just breaks my heart. It pleases me to see how many food bloggers get together in events like this one to make a difference in our back yard, our community and as far as the organization may reach to.
This year I wanted to change things up a bit and decided to make some cake pops, which are very popular amongst the kids, like my two girls! The cake pops are made out of a chocolate cake mix, but you can make them out of any recipe you have in hand that you just love or any other cake mix flavor of your choice.
But, my second choice for the bake sale was a mason jar cookie mix! Doesn't that sounds like something you would love to give away as a special gift? It may be the kind of homemade gift you think about for Christmas time, right? Well, you can have it any time of the year too! My mix makes Toffee Blondies! Doesn't it waters your mouth? It does, I knew it!!! LOL
I can't take the credit for this recipe, it came from an article from Better Homes and Gardens. The recipe they included was for a quart glass jar, but since the jars I had in hand where pint size glass jars I went on and cut the recipe in half to fit the jar. I'll give you the recipe for the mix in case you ever wish to make some to give away and the directions on how to bake them too! This way you can enjoy them both ways!
Toffee Blondie mix in a jar
Recipe:
Note: for a pint which is the one I did!
1/2 cup brown sugar
1/2 cup chocolate chips
1/2 cup all purpose flour
1/2 tsp baking powder
1/8 tsp (a pinch) salt
6 tablespoons mixed nuts (or any choice of nut)
1/4 cup Toffee pieces
1 Pint size mason jar
NOTE: For a Quart size mason jar just double the recipe!
To make the Toffee Blondie's:
mix in a large bowl the contents of the jar mix
1/2 cup melted butter
1 lightly beaten egg
1/2 tsp vanilla
Directions:
Preheat oven at 350 degrees.
Mix all the above ingredients into a large mixing bowl. Grease a small dish a 6x6in or a bit smaller maybe a 4x4in. For the Quart size jar recipe which is double my recipe above you can bake the blondies in a 8×8 inch pan.
Bake for about 15-20 minutes or until blondies are set and you can see them like pulling apart from the sides. Oven temperatures tend to vary from oven to oven.
Keep an eye on them specially if it's your first time baking them.
Cool completely and cut on desired size! Enjoy!!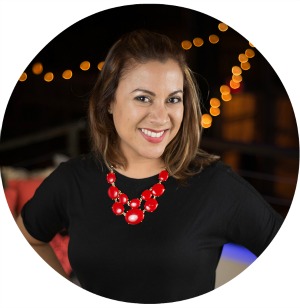 Hi there! I'm Wanda – the creator and author at My Sweet Zepol a healthy food, travel, and lifestyle blog. Passionate about food photography, food styling, entertaining and advocate about creating memories around the kitchen table. With a mission to create easy-to-make meals for the busy family.