Last weekend April 20-21, 2012 a handful of food bloggers got together in Tampa, Fl for some "food" talk. The event was hosted by Babette Pepaj founder of Techmunch, Bakespace.comand Cookbook cafe with a collaboration in the Tampa area of Jeff Houck, Food Editor of The Stew-Tampa Tribune.
Friday evening, was the kick-off cocktail party at the Tampa Museum of Art. I couldn't attend to this part of the event. I was carpooling with Robin from Simply Southern Baking and had decided to drive up to Tampa on Saturday morning. We did just that.
The next morning we arrived at Roosevelt 2.0 where our conference was being held. It was a great place, very artistic and eclectic kinda place. Loved it! The best place to hold about 50-60 of "us" food lovers together!
Breakfast was complements of Datz with fruits and smoothies made fresh thanks to Driscoll's Berries.
Right before lunch time we all enjoyed Josh Unseth, SEO expert. He brought us his insight of effective SEO. It's super important to maintain your writing to its best, "keeping it real".
When you have food bloggers together, no matter if you are two or more, there is nothing you look forward to most than the meal. It's all about the "food"!
My husband would've loved it, he is a big fan of Mexican food. I can show him the pictures, or will that be too mean? 🙂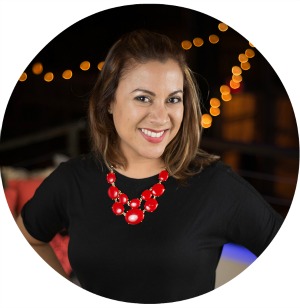 Hi there! I'm Wanda – the creator and author at My Sweet Zepol a healthy food, travel, and lifestyle blog. Passionate about food photography, food styling, entertaining and advocate about creating memories around the kitchen table. With a mission to create easy-to-make meals for the busy family.