Many years ago while laying down in my sofa I saw an olive oil cake in the making and that blew my mind away. I said to myself, "olive oil?, no way!" So I dismissed it. Then last week I had a deja vu moment. While sitting around just minding my own business and flipping channels here and there, I just couldn't believe my eyes, there it was again…another olive oil cake. This time I became very intrigued and thought "hum" I can do that!
Let me share with you my intake on Laura Calder's recipe. She is the host of French Food at Home. You can find this wonderful food program in the Cooking Channel. I enjoy seeing her cook, she's a fun gal! Like the kinda person you may wish to be when you grow up. Great chef, smart and funny!
Here is a bare piece of the Olive Oil cake with a wonderful brown sugar topping!
Another piece of cake that goes great with a big mug of coffee! Yes please!!!
Olive Oil Cake with Brown Sugar
(adapted by Laura Calder, French Food at Home cooking show)
5 eggs (separated)
3/4 cup sugar
3/4 cup extra virgin olive oil (plus more for brushing)
Zest and  juice of 1 lemon
Zest of 1 orange
1 cup cake flour
1/2 teaspoon salt
2 tablespoons Brown Sugar (for sprinkling on top of baked cake)
Note: Laura used 9 ounces of seedless red grapes in this recipe, but I didn't used them for personal preference. She tosses half of the grapes in the cake batter at the beginning and the other half by half way of the baking process.
Directions:
Pre-heat oven at 350 degrees. Grease a 9 inch springform pan with olive oil of a spray.
Beat the egg yolks and sugar until thick and pale in color. Mix in the olive oil, lemon zest, juice of that lemon, and orange zest. Add in the flour and stir until well combined. Don't over mix.
Beat the egg whites with the salt until soft peaks form.
Then gently fold in the egg whites into the batter.
Pour into the prepared pan and bake for 25-30 minutes.
Once baked and a tooth pick comes out clean take out of the oven, brush with a bit more of olive oil and sprinkle brown sugar on top (to your liking).
Cool on a rack, then un-mold.
This piece has a fun side, it has some heavy whipped cream! Insanely good!
Finally a picture of the cake in its whole! I feel like liking this page!
Note:
Cakes doesn't always have to be traditional vanilla or chocolate, but I dare you to look around and think outside the box! Make yourself some Olive Oil Cake and let me know your feedback!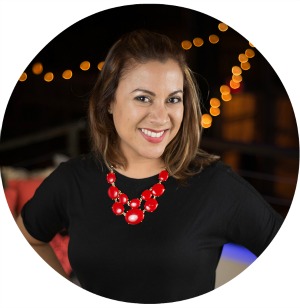 Hi there! I'm Wanda – the creator and author at My Sweet Zepol a healthy food, travel, and lifestyle blog. Passionate about food photography, food styling, entertaining and advocate about creating memories around the kitchen table. With a mission to create easy-to-make meals for the busy family.