Since I got the Cuisinart Enamel Cast Iron Panini Press at Food Blog Forum 2012 last month I can't seem to stop making paninis. My husband might or might not be tired of them by now. 😉
But my oldest daughter in the other hand is in love with them and whenever we go to the supermarket we end up stocking up on deli hams and deli cheeses. We are in total addiction!
After buying a couple of waffle boxes my girl started imagining what IF we made a waffle panini!!! Brilliant!!! We grabbed the deli's and started to work. Our wish for you is that you think outside the "bun" and imagine food in many different ways. Like waffle sandwiches!
Here is the photo I took of the dish.
The filling of the panini can be your personal choice. This one has a deli black ham, deli honey turkey, muenster cheese and gourmet honey mustard. Enjoy your sandwich or panini and cook with your family not just for your family!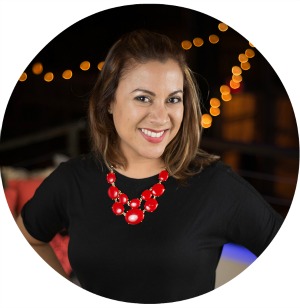 Hi there! I'm Wanda – the creator and author at My Sweet Zepol a healthy food, travel, and lifestyle blog. Passionate about food photography, food styling, entertaining and advocate about creating memories around the kitchen table. With a mission to create easy-to-make meals for the busy family.