Joy, laughter, giggles, sun, are all over the place. Kids are off from school and outdoor activities are more frequent, at least in my house they are. I can feel the heat every time they come inside the house.
The girls are running inside for treats to help them cool off, and satisfied before heading out to conquer the outdoors again. A cool treat is in order and I have just the right one, plus it's super easy to make. Grab your favorite yogurt, fresh fruits, nuts, seeds or chopped dark chocolate and make this yogurt bark your own. Here's how to make it.
Fruity Frozen Yogurt Bark
A refreshing frozen yogurt bark that will become a summer staple in your house. Top it with your favorite fruits, nuts, seeds, chocolate or shredded coconut. Anything goes!
Ingredients
1 (32oz) container Greek Yogurt
2 tablespoons Agave Syrup
2 teaspoons Vanilla Extract
1 cup Driscoll's Raspberries, fresh
1/2 cup CrunchPak Sliced Apples, thinly sliced and cut into sticks
1 cup Blueberries, fresh or frozen
1 cup Wonderful Pistachios, toasted and chopped
1/2 teaspoon Bee Polle, optional
Instructions
Line two large baking sheets with parchment paper.
In a large bowl combine the yogurt, agave syrup, and vanilla extract. Mix until well combined.
Stir in the fresh fruits.
Divide yogurt mixture between prepared baking sheets, spreading into rectangles.
Using a skillet lightly toast the pistachios, about 2-3 minutes in low to medium heat.
Sprinkle chopped pistachios evenly among the baking sheets.
Sprinkle the bee pollen, this is optional.
Freeze for 2-4 hours or until firm to the touch.
Once done, break into pieces and serve.
Enjoy!
Store in freezer any left overs.
As a parent I am always looking for good healthy snack options for the girls. I can't bare the thought of them being hungry. Specially when they are always so active and growing so fast. That's why I partnered with Produce for Kids® and Publix to help spread the word about eating healthier.
Once you are in Publix you will find in-store displays and signage, featuring the Produce for Kids® and Feeding America the produce department. Here are the produce sponsors supporting the campaign. but each purchase will making a difference for our local families.
I am very proud to be able to help and spread the word about the amazing job they are doing for our local families. To date, the campaign has donated over 4 million meals to children and families in need. You can help too. By purchasing select local produce at your local Publix you will be automatically making a donation to Feeding America. Hurry, because this opportunity to make a difference runs from June 1 through June 28.
Now, tell me, what is a great treat/snack you make during the summer to keep everyone cool and happy?
Follow Produce for Kids® on Facebook, Twitter, Instagram and Pinterest for more recipe ideas and healthy eating tips all year long. Please visit ProduceForKids.com/Publix for more information on how to support the campaign.
Disclosure: I partnered with Produce for Kids® and Publix to share how they are coming together to benefit Feeding America and how you can too. All opinions are mine alone. #ProduceForKids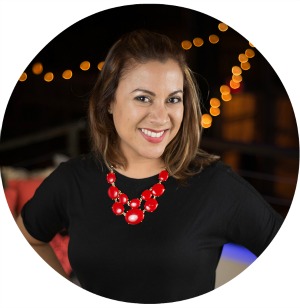 Hi there! I'm Wanda – the creator and author at My Sweet Zepol a healthy food, travel, and lifestyle blog. Passionate about food photography, food styling, entertaining and advocate about creating memories around the kitchen table. With a mission to create easy-to-make meals for the busy family.