LongHorn graciously hosted a night for the Central Florida Lady Bloggers and highlighted its new Grilled Tastes of Summer menu. LongHorn is my husbands favorite restaurant and I was so honored to be able to attend this event and taste the new menu for the summer. I can spot a date night in my future (very soon).
We started off with a wide variety of appetizers.
Crispy Jalapeño Shooters  
Fried Green Tomatoes  
Sampler Platter (Grilled White Cheddar Stuffed Mushrooms, Wild West Shrimp & Firecracker Chicken Wraps)  
Firecracker Chicken Wraps  
Shrimp & Avocado Stack  
Housemade Kettle Chips  
Spicy Chicken Bites  
Wild West Shrimp

Need a drink to wash down all of the scrumptious appetizers? LongHorn has you covered!

You can choose from a wide variety of bottomless drinks, beers, wines and specialty drinks. Here's a pick at what we tasted.
Montana Mule  
Pinot Noir  
Moscato  

We all had the new Grilled Watermelon Wedge Salad and I am so glad we did. It is packed with flavor. The seedless watermelon brushed with honey grilled and served with crispy greens tossed in a lemon vinaigrette finished with a balsamic drizzle and goat cheese is out of this world good.
The summer menu is just starting, for the entry meal LongHorn has something for every taste bud.
Fire-Grilled Hawaiian Ribeye  
Grilled Lobster Chops  

In need of something sweet after such a succulent meal? Hold on, because LongHorn has some of the best desserts in town.
Chocolate Stampede  
Peach & Raspberry Tart  

On other news, LongHorn is hosting a long weekend of grilling masters answering your questions about grills and grilling. "Grill Us Hotline," which will be live July 3-6. More than 70 Grill Masters from across the country, who work every day in LongHorn restaurants or the LongHorn culinary center, will provide grilling tips and tricks via phone, text and social media this Thursday, July 3, through Sunday, July 6, from 2 p.m. to 7 p.m. EDT daily.

If you happen to have missed the time frame to call on the Grill Us Hotline, no need to worry. Go to expertgrilling.com and learn from the experts. Grilling tips, recipes, tools needed and more. Go on and check them out. This is a tool that many can benefit from, specially during the summer when grilling out is a great excuse for a fun gathering.

I wish to give a big shout out to John Muntean (Manager Partner) and his amazing team at LongHorn  for having us and feeding the Central Florida Lady Bloggers with the new summer menu. Another shout out and big thanks goes to Jenni Izzo (Senior Account Supervisor from Linda Costa Communications Group) and Heidi Schauer (Manager Media Relations & External Communications) for organizing this very tasty event and making the night full of fun.

Disclosure: I was invited to taste the new Grilled Tastes Summer menu from LongHorn, no monetary compensation was given. As always all opinions are 100% mine.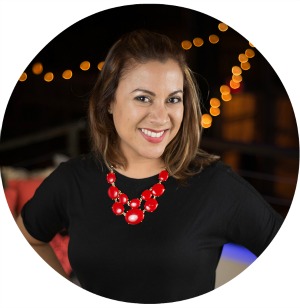 Hi there! I'm Wanda – the creator and author at My Sweet Zepol a healthy food, travel, and lifestyle blog. Passionate about food photography, food styling, entertaining and advocate about creating memories around the kitchen table. With a mission to create easy-to-make meals for the busy family.