Homemade buttermilk biscuits are the perfect companion for many meals, including brunch, breakfast and mid afternoon snack. Everyone I know has had a biscuit at some point in their lives and I bet so have you.
Making your own biscuits at home is so much easier than you can imagine. Let me share with our (my family and my) favorite go to recipe for homemade buttermilk biscuits. This buttermilk biscuit is crispy on the outside and soft in the inside. Perfection in every bite.
Homemade Buttermilk Biscuits
Yield: 10 servings

Prep Time: 15 minutes

Cook Time: 10 minutes

Total Time: 25 minutes

Soft and fluffy homemade buttermilk biscuits, perfect as a side dish or on its own. Anytime of the day!
Ingredients
2 cups All Purpose Flour 
1/4 teaspoon Baking Soda 
1 tablespoon Baking Powder 
3/4 teaspoon Salt 
6 tablespoons Butter (unsalted & cold) 
1 cup Buttermilk (chilled)
Top with:
Buttermilk (brushed over biscuits) 
Raw Sugar (sprinkled)
Instructions
1. Preheat oven to 450 degrees.
2. Combine all dry ingredients together and mix until combined.
3. Break the butter into cubes and toss over dry ingredients.
4. Using a fork mix the butter into the flour mixture. It should resemble large pieces.
5. Add in the buttermilk and stir until combined.
6. Dust your board or counter, toss the dough and with your hands press the dough to about one inch.
7. Using a 2 inch round cutter cut out the biscuits.
8. Place them on a baking sheet. They can either be separated at about 1 each from each other or touching. Depending on your preference.
9. Leftover dough can be combined and cut again. It won't be as pretty, but it sure will taste good.
10. Brush each biscuit with buttermilk and sprinkle with sugar. This will add extra flavor and texture.


Bake for 8-10 minutes, until lightly golden.
Notes
Tip: Don't over work the dough, you don't want the butter to melt.
Nutrition Information:
Yield: 10 Serving Size: 1
Amount Per Serving: Calories: 174Total Fat: 8gSaturated Fat: 5gTrans Fat: 0gUnsaturated Fat: 2gCholesterol: 20mgSodium: 485mgCarbohydrates: 22gFiber: 1gSugar: 3gProtein: 4g
You can add to this basic biscuit recipe. Like cheddar cheese, jalapenos, garlic or seasoning. Anything that inspires your palate or compliments your meal. For a more sweet tooth, like mine, chocolate chips is a great addition. It will make a wonderful dessert too. Yum!
Go on and make this homemade buttermilk biscuits your go to recipe. It's a great side dish and wonderful on it's own. Think coffee time (or tea time) with a biscuit and strawberry preserve. Divine! Make it your own and enjoy it any time of the day.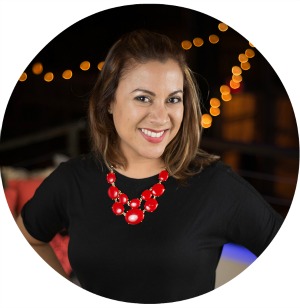 Hi there! I'm Wanda – the creator and author at My Sweet Zepol a healthy food, travel, and lifestyle blog. Passionate about food photography, food styling, entertaining and advocate about creating memories around the kitchen table. With a mission to create easy-to-make meals for the busy family.