Carpets are a great floor covering that is warm and cozy when you walk around. However, it also takes some work to maintain it, especially when you have children and furry friends. Keep your carpets pristine by following a few tips.
Your carpet is one of the biggest investments you make in your home. Keep it clean by first preventing spills and stains and then quickly and regularly cleaning it. Following are a few final carpet cleaning instructions.
Many experts recommend vacuuming your carpet once a day in heavy traffic areas.

Gently scrub a stain with a brush or cloth so you won't rough up and destroy the carpet fibers.

Dab or press the clean cloth on the stain to pull the stain out of the carpet.

When using any carpet cleaner, test a small inconspicuous part of your carpet before cleaning to make sure your carpet is colorfast.

Let your carpet dry for at least overnight before allowing people to walk on it.

Do not over-saturate your carpet as this may cause mildew and mold.
How often should you clean your carpet?
The answer depends on your living space. If you have a lot of people and traffic on your carpet, you should be vacuuming and shampooing more often. Get a schedule for when to shampoo and vacuum your carpet.
How Often Should You Clean Your Carpets With Kids
Kids are dirty! Young children, older children, they all have a propensity to get dirt and germs on them. And some kids are much better at this than others. Therefore, to clean up those muddy messes or spilled Kool-Aid, you need to vacuum at least every few days, if not daily. Shampoo or steam clean your carpets at least every 6 months and consider having a professional cleaning service come in every 12-18 months to make sure your carpets stay fresh.
How Often Should You Clean Your Carpet With Pets
Furry children are even worse than their human counterparts. In addition to muddy paws and accidents, they are also shaking off pet dander all the time. Therefore, you want to make sure to vacuum at least twice a week to keep up with your four-legged friends. It can help to use a vacuum designed for pets like a Miele. Clean your carpets yourself with a carpet cleaner or steam cleaner at least every 3-6 months. However, call the professionals every 6 months if you want to make sure everything is gone. This is especially true for high-traffic areas and for animals prone to accidents. Make sure to clean up messes as soon as they happen to avoid lingering odors.
How Often to Clean Carpets With Allergies
Carpets are great for filtering out dust and allergens. But not so great when they build up. If you are vacuuming your carpets with a HEPA filter, you are one step ahead and keeping those allergens at bay. However, despite your best efforts, these allergens build up over time. Therefore, shampoo your carpets every two months to draw these allergens out and make the air breathable again. For bad allergies, consider bringing in a professional every three months.
​​Tips for Cleaning Your Carpets
Shampooing your carpets is essential, but there are a few tips you need to remember.
Avoid over-wetting carpet since the wetness can stay in the pad.

All carpet to fully dry before moving furniture back.

Take your time vacuuming before shampooing.

Go slowly when doing weekly vacuuming to ensure you get all the particles.

Follow all the instructions when doing home shampooing to ensure a proper clean.
One of my favorite carpets are area rugs. Area rugs are a fabulous multi-functional piece of home décor.
Not only do area rugs add texture, depth and style to our living spaces, they're quieter to walk on than hard floors, and they can improve indoor air quality by trapping dust, pollen and other air particles.
Like everything in your home, rugs need to be maintained and kept clean. Here are some of the best tips and care instructions for keeping your area rugs clean and looking like new.
One other item I keep getting questions about is how to care for chunky knit blankets regardless of the fiber. You will love this post as well!
Do you have any tips for keeping your carpet clean? We'll love to hear about them. Share them with us in the comment section below!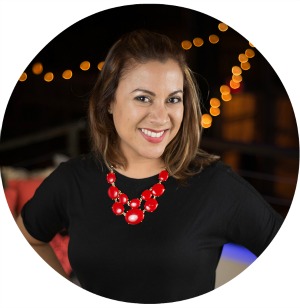 Hi there! I'm Wanda – the creator and author at My Sweet Zepol a healthy food, travel, and lifestyle blog. Passionate about food photography, food styling, entertaining and advocate about creating memories around the kitchen table. With a mission to create easy-to-make meals for the busy family.