St. Patrick's Day is just around the corner, and I have a super yummy sweet treat for you to celebrate the holiday! This batch of Lucky Charms Puppy Chow (also sometimes called muddy buddies). Your kids will love finding this St. Patrick's Day treat. It's like finding a pot of gold at the end of the rainbow!
What is Puppy Chow?
Puppy chow, also known as muddy buddies or monkey munch, is a homemade dessert (or snack!) made with cereal, peanut butter, chocolate, and powdered sugar.
These Lucky Charms puppy chow combine the best of traditional muddy buddies with the sweet marshmallowy goodness of the Lucky Charms cereal!
Whip up a batch for St. Patrick's Day or whenever you feel you need the luck of the Irish!
​​The first time I heard about this recipe, it was referred to as "puppy chow" and I absolutely thought that people were talking about a homemade dog food snack.
I soon found out that it was an alternative (and sometimes regional) name for what is more commonly known as muddy buddies, a recipe made with Rice Chex cereal.
Traditionally, the cereal is coated with a melted mixture of chocolate chips, butter, peanut butter, and vanilla extract, then dusted with powdered sugar.
Basically, it's one of the most addicting snacks you'll ever make. The fact that it can be thrown together in just 15 minutes is both wonderful and dangerous. If you ask me, it's all sorts of wonderful. In the past I have made this snack treat within a halloween theme, see this Witches Midnight Puppy Chow recipe!
I modified the original puppy pow recipe (usually made with Chex cereal and milk chocolate) by using Lucky Charms cereal and white chocolate.
The peanut butter, butter, and powdered sugar from classic puppy chow, remain the same, though.
Here's a great tip, separate out the marshmallows so they hang out separately from the "muddy" cereal, mixing them in at the end so they stay bright and colorful. It takes a few extra minutes, but it's so worth it!
Lucky Charms Pot of Gold Puppy Chow
Yield: 5 cups

Prep Time: 2 minutes

Cook Time: 40 seconds

Total Time: 2 minutes 40 seconds

Lucky Charms Pot of Gold Puppy Chow, also known as muddy buddies. Easy St. Patrick's Day treat for kids and adults too.
Ingredients
5 cups Lucky Charms Cereal
1/2 cup Peanut Butter
1 tablespoon Butter
5-6 ounces White Chocolate Chips
1/2 cup Powder Sugar
Instructions
Start by separating your marshmallows and your cereal bits. Place the cereal in a large bowl and set aside marshmallows.
In a microwave-safe bowl, microwave white chocolate chips, peanut butter, and butter uncovered on high in 30-second increments until fully melted.
In a microwave-safe bowl, microwave white chocolate chips, peanut butter, and butter uncovered on high in 30-second increments until fully melted.
Pour the cereal mixture into a big bowl. Toss in about 1/4 cups of the powdered sugar. Mix until well coated. Add more powdered sugar until REALLY coated.
Add this point you can ahead and add the Lucky Charms marshmallows.
Spread on waxed paper to cool.
Enjoy!
Notes
Store in an airtight container in the refrigerator.
Nutrition Information:
Yield: 20 Serving Size: 1
Amount Per Serving: Calories: 326Total Fat: 18gSaturated Fat: 9gTrans Fat: 0gUnsaturated Fat: 7gCholesterol: 10mgSodium: 132mgCarbohydrates: 39gFiber: 1gSugar: 34gProtein: 5g

These Muddy Buddies are such a bright and colorful treat for St. Patrick's Day (or any day of the year!) that kids and adults alike will be asking for more!
This sweet treat is perfect for class parties, after school snacking, family movie night, birthday parties, and just about any occasion that calls for some colorful fun!
This recipe is super quick and easy enough that the kids can even make it on their own! Pus, if you are searching for easy and delicious St. Patrick's Day treats and desserts here are 10 great St. Patrick's dessert recipes you will love!
If you make this festive and colorful puppy chow treat, we'd love to know how you liked them! Drop us a comment below and let us know!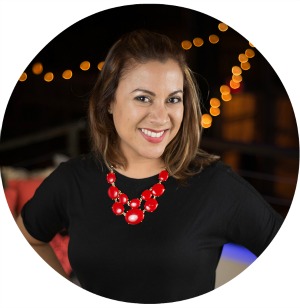 Hi there! I'm Wanda – the creator and author at My Sweet Zepol a healthy food, travel, and lifestyle blog. Passionate about food photography, food styling, entertaining and advocate about creating memories around the kitchen table. With a mission to create easy-to-make meals for the busy family.