When it comes to celebrating the special people in my life my go-to is food. Typically a homemade recipe. Like this strawberry heart danish recipe we are sharing with you. It's sweet, creamy, light, and addictive. You will want to eat them all.
Some of our favorite Valentine's Day or Galentine's Day recipes to share are Homemade strawberry swirl marshmallows. The gorgeous pink homemade strawberry marshmallow are surprisingly easy to make and perfect for s'mores too! When it comes to recipes with berries we love berries vanilla pies and no-bake strawberry cheesecake parfait.
Talking about parfaits, if you love parfaits you must check out these 5 parfaits recipes for Valentine's Day dessert. From cookies and cream to banana cream pie – you are covered with some of the most popular flavor combinations.
Who doesn't love a good treat? Grab those five simple parfait dessert recipes to enjoy for Valentine's Day. Just gather your ingredients of choice and stack the layers. Super easy!
A treat to your sweet tooth!
What You Need to Make Heart Danishes
The most important thing you will need to make the heart danishes is a heart cookie cutter.
For the actual danishes, we'll be using puff pastry as the dough. Of course you can make puff pastry from scratch but I wanted to make this recipe accessible to all backgrounds in the kitchen. You will need two sheets of puff pastry (1 pack from the freezer section of the supermarket) and just make sure to defrost it ahead of time.
Let's get back to the strawberry heart danish recipe you've been waiting for!
Strawberry and Cheese Heart Danish
Celebrate love with these cute and easy strawberry cheese danishes in the shape of a heart! Whip these up for breakfast to enjoy with a cup of coffee or tea on Valentine's Day and I promise they'll be a huge hit.
Ingredients
Cheese Filling
8 ounces Cream Cheese softened
1/4 cup granulated White Sugar
1 teaspoon Vanilla Extract
zest of half a Lemon
Danish
2 Puff Pastry sheets
diced Strawberries or fruit of choice
granulated White Sugar
Powdered Sugar, to dust over as a garnish
Egg Wash
1 large Egg
1 tablespoon Whole Milk
Instructions
To make the cheese filling, combine softened cream cheese, sugar, vanilla extract, and lemon zest. Set aside in the fridge.
To make the egg wash, whisk together the egg and whole milk and set aside.
Preheat oven to 400°F.
Roll out 2 sheets of puff pastry and punch out large hearts, as many as you can.
Then using a knife or a smaller heart cutter, make an indentation slightly smaller than the big heart cut out all around but do not cut all the way through. This step will help the puff pastry rise appropriately.
Brush the edges of each heart with the egg wash.
Add the cheese filling to the center and spread just to the edges of the smaller heart.
Top it off with the fruit and add a sprinkle of granulated sugar around the edges.
Bake for 14 to 16 minutes or until beautifully golden.
Allow to cool and then dust with powdered sugar on top to enjoy.
Nutrition Information:
Yield:

16
Serving Size:

1
Amount Per Serving:
Calories:

126
Total Fat:

7g
Saturated Fat:

3g
Trans Fat:

0g
Unsaturated Fat:

3g
Cholesterol:

26mg
Sodium:

59mg
Carbohydrates:

15g
Fiber:

0g
Sugar:

13g
Protein:

2g
Danish Toppings Variations to Try
Instead of strawberries, you can add blueberries or raspberries. You can also pair the strawberries with strawberry jam or blueberries with blueberry jam.
Rather than dusting them with powdered sugar, you can make an icing to drizzle across the top with milk, powdered sugar, and vanilla extract.
Now, if you are one to give flowers to those you love and care for here are some of the best flower vase ideas to keep and give away. This is not necessarily the case. For a little more guidance into decorating a lovely flower vase bouquet arrangement or even trying to figure out which flowers to choose make sure you read this post too.
Valentine's Day gifts are great, of course, but something homemade and prepared with love can make all the difference.
Share with us what is your favorite way to celebrate those you love. Sweets, flowers, or something we haven't mentioned here?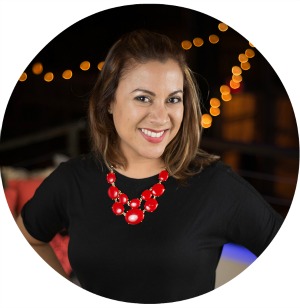 Hi there! I'm Wanda – the creator and author at My Sweet Zepol a healthy food, travel, and lifestyle blog. Passionate about food photography, food styling, entertaining and advocate about creating memories around the kitchen table. With a mission to create easy-to-make meals for the busy family.