Do you have hiking or camping on your agenda? Mapping out your mountain trip nutrition needs is important. There's plenty to consider besides simply grabbing an energy bar or a bottle of water. First of all, we have an easy to make blueberry chocolate granola bars recipe that will be your go-to granola bar from here on.
And the best part is that you can customize it to your liking. Swap the dry fruit, nuts and chocolate to your favorite ingredients!
Second, here's a great article with essential tips for a budget-friendly trip to the mountains. No more staying home when you can enjoy a quick mountain trip – budget-friendly and safe.
Blueberry Chocolate Granola Bars
The perfect homemade blueberry chocolate granola bars. This grab and go snack bar makes a hearty snack for a long day out!
Ingredients
1 3/4 cups Quick-Cooking Oats
1/2 cup chopped Almonds
1 tablespoon of Plant Based Egg (or see notes for alternative suggestion)
1/3 cup Butter, melted
1/4 cup Honey
1/2 teaspoon Vanilla extract
1/4 cup Sunflower Kernels
1/4 cup Sweetened Shredded Coconut
1/4 cup Mini-Chocolate Chips
1/4 cup Dried Blueberries
1/4 cup cup packed Brown Sugar
1/4 teaspoon ground Cinnamon
Instructions
Preheat oven to 350°. Combine oats and almonds in a cookie sheet coated with cooking spray. Bake 15 minutes or until lightly toasted, stirring occasionally.
In a large bowl, combine egg substitute, butter, honey and vanilla. Stir in sunflower kernels, coconut, mini chocolate chips, dried blueberries, brown sugar and cinnamon. Stir in oat mixture.
Firmly press into a 14 x 4.5 inch. long tart pan coated with cooking spray. Bake 13-18 minutes or until set and edges are lightly browned. Cool on a wire rack. Cut into bars. Store in an airtight container.
Notes
I like using tart pans for granola bars, they are easier to cut.
If you wish to use regular eggs add one small egg to this recipe. For another easy and healthy egg substitute, mix 1 tablespoon ground flax seeds with 2-1/2 tablespoons water. Let stand for 5 minutes before adding with butter, honey and vanilla.
Any dried fruit or nuts will work in this recipe. Customize to your heart's desire!
Double recipe if desired!
Nutrition Information:
Yield:

10
Serving Size:

1
Amount Per Serving:
Calories:

265
Total Fat:

14g
Saturated Fat:

6g
Trans Fat:

0g
Unsaturated Fat:

7g
Cholesterol:

22mg
Sodium:

283mg
Carbohydrates:

34g
Fiber:

3g
Sugar:

22g
Protein:

4g
What Makes A Good Day Hiking Snack?
The best snacks for hiking have the following attributes:
Portable and packable: You will probably be storing your snacks in a backpack. Snacks that won't take up a ton of space and won't get smashed over the course of your hike is what your should be aiming for.
Relatively lightweight: Snacks don't need to be ultra-lightweight for day hiking (like they would for a multi-day backpacking trip), but you will be carrying them every step of the way. So be mindful of that.
Nutrition: Consider replacing those calories you're burning and keep your blood sugar level up. Look for snacks that pack a lot of calories into a small serving, and that have a good balance of carbohydrates for quick energy, and fats & proteins for "staying power".
Shelf-Stable: Bring an insulated tote or backpack with you if you want, but it's best if your day hiking snacks don't require refrigeration.
Minimal packaging: The less packaging you take out on the trail, the less trash you'll need to hike out with.
How To Pack Your Hiking Snacks
Where it makes sense, we recommend repackaging your hiking snacks into reusable containers. The less disposable trash you take out onto the trail, the less chance there is of accidentally dropping a torn wrapper or plastic cap.
We are big fans of reusable plastic bags. These are perfect for storing your trail mix, jerky, fruit leathers, hard cheeses, etc.
They come in a lot of fun colors, are easy to clean, and replace single-use baggies.
If you're looking for a few good snack ideas to take along on a hike, here are a few that will make your snack breaks almost as enjoyable as the trail.
You can pack perishable foods, such as sandwiches, just be sure you have a cold source (such as an ice pack) to keep foods properly chilled to below 40°F.
The more you stash in a backpack, the harder it is to hike, so opt mainly for non-perishable foods that are relatively lightweight and nutrient dense, such as:
Trail mix

Nuts, seeds, nut-based bars or nut butter packs

Fresh, whole fruit that doesn't require refrigeration such as apples, bananas and oranges

Dried fruits and veggies

Energy bars

Granola, like this pecan pie granola recipe or ginger bread granola mix or granola bars like the recipe we are sharing today, blueberry chocolate granola bars

Ready-made tuna salad pouches

Whole-grain tortillas

Shelf-stable, dried jerky, such as poultry, salmon or meat jerky
There are a lot of things to think about and prepare for, here are some great essential tips for a budget-friendly trip to the mountains.
Share with us what is your favorite grab-and-go snack? Maybe it's a granola bar as well! Leave a comment on the section below.
Now, go take a hike! Go and make some cool memories outdoors, remember to stay safe and have lots of fun.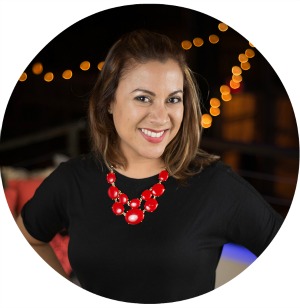 Hi there! I'm Wanda – the creator and author at My Sweet Zepol a healthy food, travel, and lifestyle blog. Passionate about food photography, food styling, entertaining and advocate about creating memories around the kitchen table. With a mission to create easy-to-make meals for the busy family.