Popcorn is an universal snack and this white chocolate heart shaped popcorn treats are a true treat for anyone around you. Super easy to make, can be modified to your favorite chocolate and toppings and will make someone smile. Worth it!
Valentine's is just around the corner and what better way than to share some love than with a heart shaped treat. Here's one of my girl's favorite snack, popcorn. She loves her popcorn with just about any combination of flavor, but when it comes to sweet toppings chocolate always makes her smile. Here, let me show you how easy this white chocolate heart shaped popcorn treat is to make.
[ultimate-recipe id="5364″ template="default"]
When we think, treats or snacks, some things come immediately to mind like chocolate and popcorn. Even if you are more of a healthy kind of person, popcorn is always a good snack. This heart shaped popcorn treats made with melted chocolate and topped with cute sprinkles are so easy to make I bet you are already coming up with variations for other holidays of the year. Maybe a green clover for St. Patrick's Day. Aha! Got'ya! You are coming up with other theme ideas for this recipe! That's awesome. And if you weren't you are now. Still a win-win situation.
Your friends, kiddos, loved one, and your kids teachers will love this treat. I'm thinking it's a great project to make in the school with the kids. The popcorn can be make in the microwave and the chocolate sets pretty fast. They'll be enjoying this heart shaped popcorn treats in no time and even bringing some home for their moms. You'll be the parent (or teacher) of the year. You welcome. LOL!
I bet we all agree that the enjoyment of popcorn is universal and the varieties are never ending. Make this white chocolate heart shaped popcorn treats for your significant other and kiddos for Valentine's Day and year round. A perfect way to share some love.
Now, tell me, what's your favorite popcorn flavor?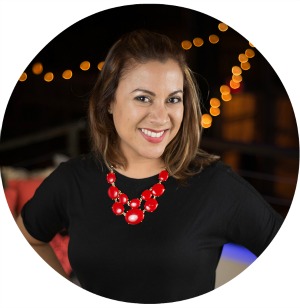 Recipe Developer / Food Photographer / Social Media Influencer
Making memories around the kitchen table and capturing them with my camera is where you'll find me. Unless I'm boarding a plane or on a road trip somewhere with my girls.