I love making birthday cakes, specially kids cakes. Because most of the time they involve sculpting a character (like; Iron Man) or animals or cars or castles… well you get the point. The theme was Iron Man and the instructions where to create and go with it and so I did. Since I had not worked with krispy treats yet; I used this opportunity to incorporate them in the cake. This is what I came up with:
I made the hand and the mask with the
krispy
treats covered with modeling chocolate (which gives me more space to work with and play with). Then used some gum paste (which drys hard) in white for the hand and eyes and some more in yellow to cover part of the mask. Ended with some royal icing in black for the lines. For more details I made some clouds with
buttercream
that simulated to be clouds (like if Iron Man was actually flying). Not to forget that it's for a little boys birthday party here is his name in funky letters!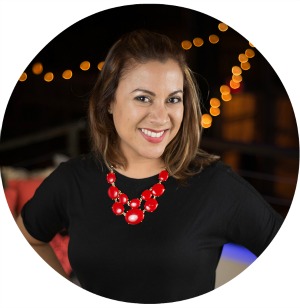 Recipe Developer / Food Photographer / Social Media Influencer
Making memories around the kitchen table and capturing them with my camera is where you'll find me. Unless I'm boarding a plane or on a road trip somewhere with my girls.