In the process of being home with kids and having no one (gown-up, that is) to talk to until my husband got home from work I decided to go and take classes offered in a near by craft store. That is where I was introduced to the Wilton Classes and the space for growth in the cake decorating (cake design, cake artist, baker, etc.) world. Other learning tools that I have used are tutorials and here is one of my favorites, which I am using to make my calla lilies. It's from Edna, owner of Design Me A Cake. Go and check it out!
The making of the sugar flowers is my favorite part. Every baker/artist has it's personal favorite from any of the steps in making a cake. Any cake; be it birthday, corporate or weddings has many steps and when there is an opportunity to incorporate sugar flowers I get very excited.
Now for the posting information, this is my second step in the process of making my very first wedding cake. The sugar flowers.
I have called it 2nd step, but if it was in the world of flowers it would be the 1st step, because they are still drying. After they have been hanging out (literally), I would be giving them some life by painting them with some luster dust (there are many colors available, which makes it even more interesting at the time of decorating). I have chosen to use colors like yellows, oranges, moss green. Since the wedding colors are in the oranges, tangerines, yellows… it's an outdoor wedding (garden). Though the reception is indoors.
I have made so far; some of the roses, some of the calla lilies and still have to make some ranunculus. Lots and lots of flowers still needs to be made. But here is a sneak peek of how they are looking, so far.
Here I have some of the calla lillies hanging out, try to have them hang upside down for at least the night to dry properly. I improvised a little! 🙂
If you are interested in learning more about cakes, techniques and designs I suggest you go and try a Wilton Course in a craft store like JoAnn, Michael's or a local supply store for all party and baker products (sometimes they offer basic classes). I just enrolled in a class offered by Brenda's Cakes (here in Florida), the owner brought in a couple (cake artists) from Colombia and they have a few classes in schedule to teach while they are here (about 2 weeks). My class is this Friday and I very excited. It feels like going back to school, which is ok with me, because I love what I do (bake, decorate).
This is a business that keeps on giving. There is always something new to learn and new designs and challenges to accomplish.
See you soon, hopefully with more flowers and after being dusted, brought to life, and with more dimensions. Can't wait to see them! Can you?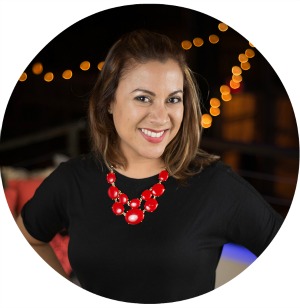 Hi there! I'm Wanda – the creator and author at My Sweet Zepol a healthy food, travel, and lifestyle blog. Passionate about food photography, food styling, entertaining and advocate about creating memories around the kitchen table. With a mission to create easy-to-make meals for the busy family.