When it comes down to making cakes I need no excuse to start a batch. But, this time I did have an excuse. You see I wanted to try making some modeling chocolate and someone generously e-mailed me her recipe and I got right to work. This new friend of mines told me that she doesn't only use MC for figures, but she covers her cakes with it too. Now, you can imagine that I was even more intrigued with this product.
Modeling Chocolate can be done with brown chocolate, white or any color found out there. I had lots of green chocolate, please don't ask me why, you see I have no idea myself why I kept on buying green chocolate disks. Anyways, since I had it available that is the one I used first. The thing is that since I wanted to cover a cake with it I needed to come up with a design that included all of that green and looked that it was well thought of.
Recipe found in
book: Cake Art by The Culinary Institute of America (modified by Anasasi, new friend)
Dark Modeling Chocolate:
1 cup corn syrup, warm* (¾ cup, recomended)
1 lb dark chocolate, melted
(microwave at 30 second intervals until just until it's all melted, careful not to overheat it)
White Modeling Chocolate:
1 cup corn syrup, warm* (3/4 cup, recomended)
1 1/2 lb white or colored chocolate, melted
Directions:
1. Stream the warm corn syrup into the melted chocolate and stir; the chocolate will appear slightly greasy, but the mixture will come together as you continue to stir. The modeling chocolate will come together in a ball once the chocolate and corn syrup have been completely blended.
2. Pour the chocolate mixture on a tray to cool. Completely cover with plastic wrap and refrigerate for at least and hour or overnight.
3. When the chocolate has HARDENED (and don't be surprised at how hard it gets, this means you've done it correctly), pull it out for about 10 – 15 minutes and then knead it. You'll find that the chocolate will be rather stiff, if it's too stiff just break it off in smaller portions for kneading and then incorporate it all together. This will likely be the hardest part of making it.
Unused or left overs; shape into a log and wrap well in plastic. Store modeling chocolate in the refrigerator for up to 1 month. You can also freeze it the same way for up to 3 months.
Cake covered with modeling chocolate.
It was delicious!
And the modeling chocolate
is more forgiving than fondant.
I found it easier to fix any wrinkles in the bottom of the cake.
This is the cake with the picket fence,
I think it looks better with the addition!
This is a close-up of the teddy bear.
My camera is not great, but it does the job.
I have a new one in a wish list;
but, it's not in the top of the list though.
So, please bear with me on this one!
It's my 1st teddy bear and
I need another material to make it
that doesn't dry so fast;
since it tends to crack a little.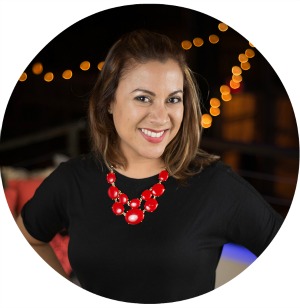 Hi there! I'm Wanda – the creator and author at My Sweet Zepol a healthy food, travel, and lifestyle blog. Passionate about food photography, food styling, entertaining and advocate about creating memories around the kitchen table. With a mission to create easy-to-make meals for the busy family.