I try to cook dinner as often as possible. For some weeks that means cooking everyday. Which also means that I need to improvise or take a look at my pantry items to figure out what's for dinner that afternoon. Anyone can easily feel overwhelmed or with a lack of ideas, I know I do. Way too often. Has anyone else been there?
My husband has been coming to the rescue on some days. If he spots a recipe online that he would like to taste, he'll send me a link to it. They don't all pass the test, but this next dish did. The recipe's name is Slow Cooker Korean Tacos and came from Table for Two by Julie Wampler. I love a good slow cooker dish and this Korean BBQ Pulled Pork doesn't disappoint, go on and make yourself some Korean BBQ Tacos!
I made some adjustments to the recipe. First we doubled the recipe, since we were having family and friends over, eliminated the green onions; since my husband is not a fan and finally I made our own Hoisin Sauce. Will be posting the recipe soon in case you have any difficulty finding a jar of Hoisin sauce in the market.
In this post I am not posting the recipe itself, since I make it pretty much like Julie did in her blog; except for the green onions that I left out. Please, visit her blog for the recipe. I want to give credit to whom credit is due and can't take any for this recipe since it's pretty much perfect as it is.
Enjoy and share this great dish with your loved ones.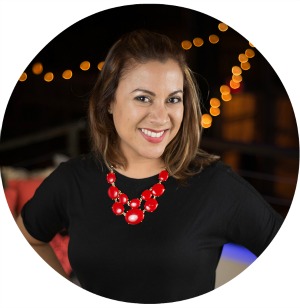 Hi there! I'm Wanda – the creator and author at My Sweet Zepol a healthy food, travel, and lifestyle blog. Passionate about food photography, food styling, entertaining and advocate about creating memories around the kitchen table. With a mission to create easy-to-make meals for the busy family.