A long time ago I designed a logo that I used for almost everything imaginable. For the blog, some cards and even a t-shirt. I used the t-shirt several times during bake sales or special occasions. Since the logo wasn't professionally done it just didn't work well for the t-shirt or other promo products. Let's just say that you could tell it was not quite well done. 🙁
My friend Katie from Katie's Cucina was having a giveaway for a $30 gift card that I fortunately won. Yay! The gift card was for a t-shirt of your choice from Fibers.com. Fibers.com have a wide variety of already designed shirts that would have easily made the cut, but they also have an option that is for custom designs. Where you download your design and they make your t-shirt with it.
Knowing that there was a big need for a better t-shirt that represented my blog properly it was a no-brainer that the custom option was the best one for me. I knew that I needed professional help, and fast, so I went to an expert in the topic; Lindsay (aka "my awesome designer"). The best decision I made in a long time. Here is the logo for my t-shirt. Hope you like it as much as I do.
My shirt option was a jersey. I just love jerseys, it screams "comfortable" to me. I went with the black sleeves, but also love the pink sleeve option. Maybe, for my next custom shirt! What do you think?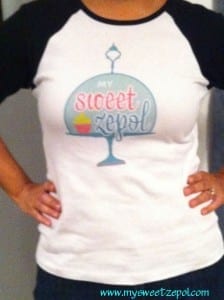 If you are in need of a shirt that can express your words or in need of putting your brand out there, then look no further because here is Fibers.com a company that you will love. With 100% satisfaction guarantee and they also have the best staff in the world!
Disclosure: Jersey purchased with gift card won on giveaway. Comments on Fibers.com are all my own.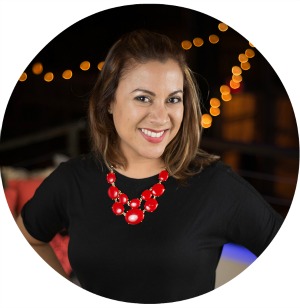 Hi there! I'm Wanda – the creator and author at My Sweet Zepol a healthy food, travel, and lifestyle blog. Passionate about food photography, food styling, entertaining and advocate about creating memories around the kitchen table. With a mission to create easy-to-make meals for the busy family.