While our visit in Savannah, GA we where eating and eating constantly. That's what a road trip is all about anyways, right?
It all started at the hotel, with breakfast. It included oatmeal, waffles, biscuits, chicken, gravy, some fruit, orange juice, and my favorite coffee. Comfort Inns and Suites by Carlson had many more breakfast options, we kept it cool with the ones listed and showed in the picture here.
Our dinner was in the very anticipated restaurant, Lady & Sons. I ordered a dish a la carte, Crab Stuffed Portobello, which I loved. My husband and girls went with the buffet, they are not very southern comfort food fans, but they all agreed that the fried chicken was their favorite.
I even took a picture with Paula Deen (it's just a joke, it's not really her). The restaurant is connected to her store, (like a gift shop kinda store) and they have Mrs. Paula in cardboard and ready for a close-up picture with all her fans (like me). Cute, right? I thought so too.
After dinner we went around town and had some of the local sweets. Like Leopold's Ice Cream, this is the best ice cream I have ever had. That should say it all! I had a coffee chocolate chip, one of my girls had a Leopold's birthday cake scoop and the other had a peanut butter chippy. They had the perfect sweetness and where very creamy. The kind of place you can go to on a daily basis.
The food blogging community is a real blessing, my friend Katie (from Katie's Cucina) recommended a place to eat and I'm so glad she did. Spot on with the food! It's Zunzi's Express and it's just that, (express food). But, don't let the word express  fool you, this is gourmet food. It's in the corner of a building and the orders are taken through an open window and there is some seating on the side of the building for those that wish to eat right away.
Mr. L had the Conquistador Sandwich and I had the Salmon Salad, out of this world good! We are looking forward to returning to Savannah for more of their food. Thanks Katie for introducing us to Zunzi's, you rock!
After that amazing lunch we needed some dessert. Plus, we needed something sweet for the road towards North Carolina. Our next stops were places I had on my list for a while now.
(pictures courtesy of Paloma Lopez)
The cookies are scrumptious. The iced cutout cookies were my favorite choice from the box we got for the road. They are very soft and not too sweet, just perfect.
Byrd's Famous Cookies have a lunch menu. We had eaten by the time we came here, but we do wish to taste their food next time we drive to Savannah. This is on our list to try on another trip!
We also had some gelato at Cafe Gelatohhh.
(some of the pictures above where taken from an IPhone4)
The flavors where chocolate, peanut butter, banana pudding and my gelato was cafe mocha. Had to have my coffee of the day somehow. We also noticed that they offer meals too, another place to try next time we are in town.
While driving back home we stopped in Savannah for some lunch. We wanted to eat somewhere new and believe it or not, we had never eaten in Cracker Barrel. This is great home style cooking and we all (as a family) loved it. Can't wait to go back.
(Pictures taken from an IPhone4)
Mr. L had the Grandpa's Country Fried Breakfast the girls had some breakfast and Mac & Cheese from the kids section. I had the Homestyle Chicken and it was perfection in every sense of the word. The chicken was juicy and the mac & cheese was creamy. Loved it all!
Savannah Ga, has lots to offer in history and food. This is one of those towns that you need time to visit and taste. We enjoyed the stay and are counting the days for another road trip.
Soon, a post about our journey to North Carolina. Road trip continues. 😉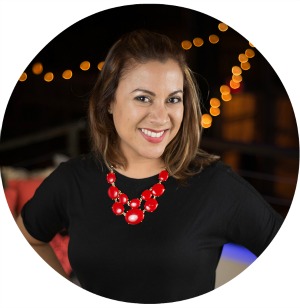 Hi there! I'm Wanda – the creator and author at My Sweet Zepol a healthy food, travel, and lifestyle blog. Passionate about food photography, food styling, entertaining and advocate about creating memories around the kitchen table. With a mission to create easy-to-make meals for the busy family.