I do admit that I know little to nothing about sports. Ok, people I love baking and cake decorating, but sports not so good at it. Neither is my husband. So you see, there is no sports influence in my house hold what so ever. Well, my husband does love basketball and have long conversations about it, but he's not the guy that would sacrifice a day with the family to see a game. He has saved them.
Anyways, enough about my lack of sports knowledge. Like I mentioned before I love cakes. A new friend asked me for a cake for her husbands birthday. She knew exactly what she wanted, which made me very happy. She wanted to surprise him. Her husband is a great New York Yankees fan! How cool is that!
I had an idea in my head to make a baseball cap, a bat, a baseball ball a mitten and the works. She did like that design, but wanted a more clean and chick design. With no further ado, take a look at her husbands birthday cake. Enjoy!
The whole idea of cake decorating is to learn and use all that knowledge for good the next time there is a cake to bake and decorate.
My Learning Moment:
Next time I make a heavy cake like this one, I'll use stronger boards. I used a single board and was very worried for the cake.
Plus I'll have the board be decorated in heavy duty paper (appropriate for cakes). I used a navy blue to coordinate with the theme and considering that the cake was for a guy, but wish that the look would've been more elegant.
Also, the blue lines in the bottom tier of the cake, I wish I had done them thinner. It would've looked better, at least I think so. Even though, some designs out there do have thinner white lines and others have thinner blue lines. So maybe we can pretend that the cake was more in the thinner white lines look! Hey, I like that idea… it's making me feel better…yeah! much better.
To all cake decorators out there, enjoy to the fullest what you do and remember that learning is all in the process (in the business). Learning makes you (and me) better for the next cakes that life brings along!
I enjoyed and loved making this cake for my new friend Ava and her husband, which I believe and trust that he loved. Happy Birthday to Vito and eat cake.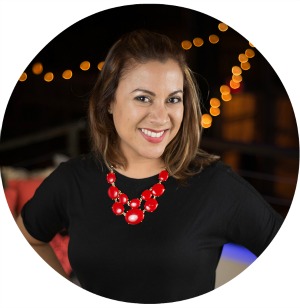 Hi there! I'm Wanda – the creator and author at My Sweet Zepol a healthy food, travel, and lifestyle blog. Passionate about food photography, food styling, entertaining and advocate about creating memories around the kitchen table. With a mission to create easy-to-make meals for the busy family.