Have you noticed that Strawberry Shortcake has done a comeback? A new look? Which, by the way, I like a lot. But, don't get me wrong I did like the old design, but I like to see Strawberry and friends more modern and appealing to the girls of this century (like my daughters).
It seems I'm not the only one that noticed and like the new look; even more than the old school design. A mom of two adorable little girls wished this new version of Strawberry Shortcake to be part of her girls special day.
After some sketches and ideas we came up with this cake. Hope you all like it and feel inspired by it.
Note: The cake's flavor is Vanilla Cake with Chocolate Buttercream filling. Covered with Buttercream with some decorations made out of fondant. The numbers and small strawberries are made out of gumpaste. The large strawberry at the top is rice krispie treats covered with modeling chocolate. Finally the grass where the small strawberries are lying on is green tinted coconut.
Like I mentioned before I love the new Strawberry Shortcake design and believe that a fresh look is always good. And that applies for us too. Cake designers and everyone that is trying to get noticed in a good way!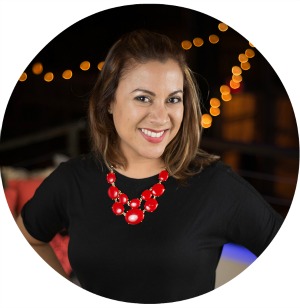 Hi there! I'm Wanda – the creator and author at My Sweet Zepol a healthy food, travel, and lifestyle blog. Passionate about food photography, food styling, entertaining and advocate about creating memories around the kitchen table. With a mission to create easy-to-make meals for the busy family.