You have a great recipe for lunch or dinner, but still unsure of what else to make? A side dish perhaps? I am always searching for a side dish that would complement any meal without competing. A great marriage of flavors.
You can't go wrong with garlic knots. They are not only super easy to make but also kids – and adults approved! I must warn you, once you try one of these Parmesan and Garlic Knots you won't be able to stop eating them, they are highly addictive. In a good way. Easy to make and oh so good! The perfect side dish for pasta, chicken, a seafood dish or just because. We have also enjoyed these parmesan garlic knots as a side dish during the holidays. The perfect company to a main dish like ham or turkey.
Parmesan and Garlic Knots
Yield: 20 knots

Prep Time: 5 minutes

Cook Time: 10 minutes

Total Time: 15 minutes

Easy parmesan and garlic knots are a perfect side dish any day, any time.
Ingredients
1 tube (12 ounces) Buttermilk Biscuits
1/4 cup Olive Oil
4 tablespoons Parmesan Cheese (freshly grated)
1 teaspoon Garlic (finely chopped)
1/2 teaspoon Oregano (dry or fresh)
1/2 teaspoon Parsley (dry or fresh)
Instructions
Preheat oven to 400 degrees.
Cut each biscuit in half.
Roll each half into a log or rope. Tie into a knot, tuck ends under, (move quickly).
Place each knot about 1 inch apart on a baking sheet (like a cookie sheet).
Bake for 8-10 minutes. Keep and eye on them. Ovens tend to be slightly different and you don't want the knots to over cook.
Meanwhile in a large bowl mix in the rest of the ingredients.
Once baked, toss the knots into the Parmesan and garlic mixture. Mix well.
Enjoy!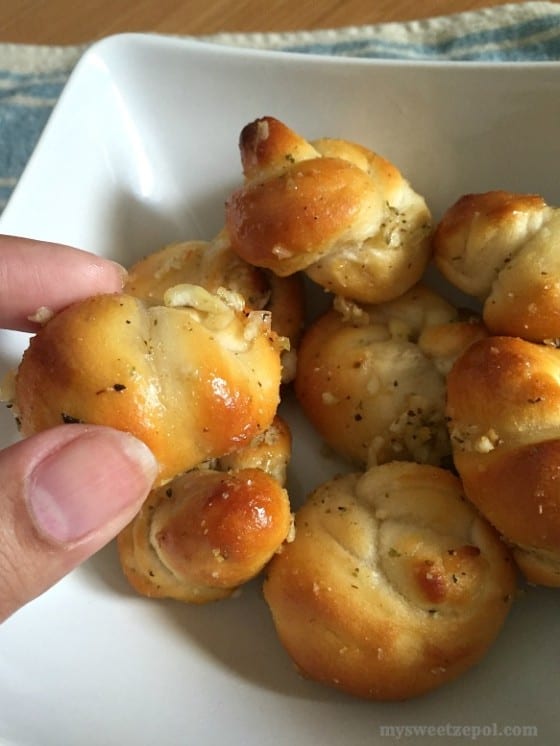 If you are like me, you have a list of side dishes you go to over and over. They are either your favorite or the favorite of someone at home. Parmesan garlic knots happens to be a favorite for my entire family. My favorite part is the minimum amount of time it takes to make. Share with us some of your favorite side dishes in the comment section below.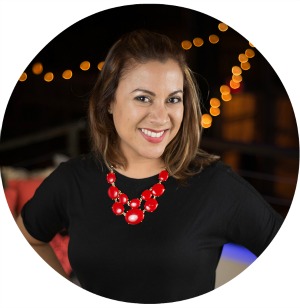 Hi there! I'm Wanda – the creator and author at My Sweet Zepol a healthy food, travel, and lifestyle blog. Passionate about food photography, food styling, entertaining and advocate about creating memories around the kitchen table. With a mission to create easy-to-make meals for the busy family.