Remember the Strawberry and Cream Cheese Stuffed French Toast post? Well, we have taken it to another level of taste by replacing the strawberry jam with some peanut butter. I have to give credits to my daughter for this idea, she is a big peanut butter fan, and said the magic words; "what if we made the french toasts with peanut butter?". I love kids minds, they aren't afraid of tasting different combinations of flavors. Well, at least my girls are into tasting things at least once.
Peanut butter stuffed french toast is just one of the many ways this recipe can be turned into, I love a versatile recipe! My girls are getting used to changing recipes around for fun. They have lots of fun in the kitchen, specially for breakfast or brunch meals.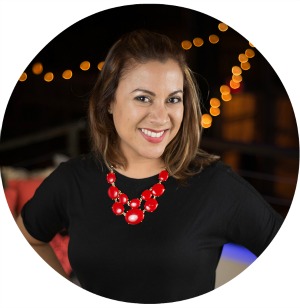 Recipe Developer / Food Photographer / Social Media Influencer
Making memories around the kitchen table and capturing them with my camera is where you'll find me. Unless I'm boarding a plane or on a road trip somewhere with my girls.