For this years Food Blogger Cookie Swap (2012) I wanted to make a very special cookie. There is nothing that excites me more than baking and sharing my sweets with special friends, than baking and sharing with new friends. Food Blogger Cookie Swap gives you the opportunity to do just that.
Peppermint Pinwheels Lollipop Cookies
Ingredients
2 1/2 cups Flour
1/2 teaspoon Salt
1/2 teaspoon Baking Powder
1 cup Butter (softened)
1 Egg
1/2 teaspoon Vanilla Extract
1/4 teaspoon Peppermint Extract
1 tablespoon Red Food Coloring
1 cup Coarse Sugar for rolling out dough (or more if needed)
Directions
Sift together flour, salt and baking powder; set aside.
Cream butter and sugar together in a large bowl. Add egg, then add vanilla and peppermint extracts.
Gradually add the dry mixture. Once well incorporated (don't over mix), remove half the mixture.
Add red food coloring to half of the batter.
Cut out wax paper and roll out each dough separately into large rectangles, about 1/4 inch thick.
Refrigerate for about 2 hours. Or freeze for shorter time.
Preheat oven at 375 degrees.
Place the red rectangle over the uncolored dough. Roll dough into a log, creating a swirl effect. Place back in the refrigerator to chill for about 30 minutes.
Slice the dough into 1/2 inch slices and place on a baking sheet about 1 inch apart. Place lollipop stick on each slice of dough (about half way).
Bake for 8-10 minutes. Cool on wire rack and repeat until all the lollipops are baked.
Now, this is how the cookie swap works, we bake three dozens of the same cookie and share with three different food bloggers around the USA. Awesome, right? Well, it gets better, you get three different boxes of cookies from three different bloggers that you may or may not have met yet. I'm so excited for this post!
Here are my three dozens ready to be individually wrapped and delivered to their special recipients.
The Great Food Blogger partnered with OXO to be a blessing and donate to Cookies for Kids Cancer, they are a nonprofit organization that helps fight pediatric cancer one cookie sale at a time. Read more about it in The Great Food Blogger Cookie Swap 2012 post I wrote last month. It's a real blessing for this family to be participants of a cookie swap that has a special purpose.
The first box that came by mail was from Yankee Kitchen Ninja and it was Cranberry Pistachio Biscotti with an interesting ingredient, crystallized ginger. My daughter took a couple to school for her snack time. She loves pistachios. Thank you, Julianne.
My second cookie box came from Home Cooking Memories, they where delicious. I just couldn't stop eating them. She sent me some Oatmeal Toffee Cookies. Sounds simple, but they where really good. Thank you Brandie!
My third and final cookie box, sadly to say, it was my last box of cookies. I wish they kept on coming in. This last box of cookies were sent by The Stirring Place, she made Molasses Spice Cookies. I couldn't believe that it was her first time making this cookies, they were outstanding. My daughters favorite cookies from the batch. Plus, the package was completely ME, it's like you knew how much I love glitter. Thank you Faith!
One of the things that I enjoy the most about the FB Cookie Swap is not only the delicious cookies that arrive at my door, but the opportunity of making new friends. Friends that otherwise you have not thought about looking up and reading their blogs. May I say, that the three senders I got have beautiful blogs with different styles and I just have to follow them all. They are very talented food bloggers with great voices and unique presentations!
Thank you Lindsay and Julie for taking out of your time to organize this cookie swap for all of us to enjoy.
If you are reading this post and have no idea what we are talking about or missed the deadline to register for the cookie swap, I have good news for you there is a way you can get an update for next years cookie swap. Here is where you can go for next years FB Cookie Swap Notifications. That was easy, right?
I really enjoyed baking my Peppermint Pinwheels Lollipop Cookies, sending them to three food bloggers and getting cookies from three other food bloggers that I had not met before. That's a lot of sweet new friends! Be a good cookie and bake for your existing friends and for new friends too!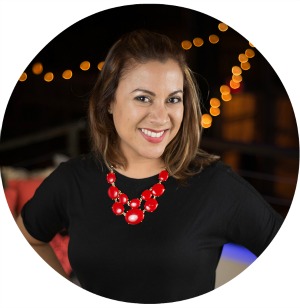 Hi there! I'm Wanda – the creator and author at My Sweet Zepol a healthy food, travel, and lifestyle blog. Passionate about food photography, food styling, entertaining and advocate about creating memories around the kitchen table. With a mission to create easy-to-make meals for the busy family.