I want to start by thanking Sunshine Baker for organizing a Florida Food Bloggers meetup at no other than Tony Roma's. A few Central Florida Bloggers, including me, had the pleasure to sample Tony Roma's new Fall menu and meet the Chef behind the master piece, Executive Chef Bob Gallagher. His attention to details and passion for food is remarkable.
Tony Roma's is Raising the Steaks, they are donating a portion of every Fillet Medallion with Samuel Adams Mushroom Sauce to benefit the Arts and Music Education program at local schools. Granted through Americans for the Arts.
I believe in doing things that has a purpose and when I heard about Tony Roma's campaign I was thrilled to not only attend the meetup, but also be a part of it. My nephew is currently a student at a local music school where he plays the violin. I am not only a proud auntie, but also a believer in the power in arts and music. It makes me happy to see our local restaurants giving back to the next generation.
Good job Tony Roma's!
We were all warmly greeted with their season's signature Cranberry ROMarita and Octoberfest Samuel Adams.
Starters for the season are Screaming Cheese, Buffalo Chicken Egg Rolls with a Goat Cheese Dip and Pulled Pork Tacos.
Followed by the featured three Filet Medallions with special Samuel Adams Mushroom Sauce and Smoked Asparagus with White Balsamic as a side dish.
Other items include the Roasted Chicken with Root Vegetables and Chicken Gravy with and very tasty Seasonal Pilaf Rice.
We also tasted the Cranberry Beef Short Rib with Chipotle Cranberry Mashed Sweet Potatoes, which by the way was my favorite dish from the Fall Menu.

Finish with an amazing dessert, Seasonal Cobbler of Apples, Pears, Cranberries and Vanilla Bean Ice Cream. Absolutely divine.

Many years ago I lived near by the restaurant and visited it for a Sunday dinner with the family. It had never occurred to me why we hadn't gone back, other than that we don't live near by anymore. But, again we don't live far from it either. This experience was very refreshing and brought back memories. If you haven't been to Tony Roma's before or if you are like me that hasn't been back in a while, I urge you to go and try their menu. They don't disappoint.
You don't have to take my word for it, go to the Tony Roma's in you area and taste their new Fall Menu.
Disclosure: The opportunity of tasting this amazing Fall Menu was complementary of Tony Roma's. The opinions are all my own.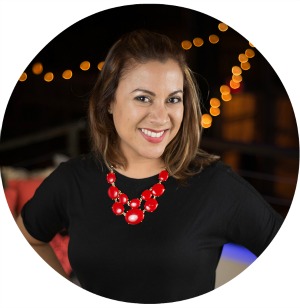 Hi there! I'm Wanda – the creator and author at My Sweet Zepol a healthy food, travel, and lifestyle blog. Passionate about food photography, food styling, entertaining and advocate about creating memories around the kitchen table. With a mission to create easy-to-make meals for the busy family.