The great food blogger cookies swap is back and I am thrilled to be a part of it again this year. It brings many food bloggers together. It's like meeting new friends while enjoying their amazing cookies.
By participating in this cookie swap you are not only meeting new and amazing food blogger from around the world and tasting their delicious cookies, but also supporting a great cause. Just like last year, once again, The Great Food Blogger Cookie Swap will be partnering with Cookies for Kid's Cancer. A non profit organization committed to fight pediatric cancer.
I am a cancer patient myself and being a part of this amazing event makes my heart happy. I believe in doing things with a purpose. A purpose that gives life to others in any way. In this case knowing that I can contribute in any way, even if it seems small, it's very meaningful to the kids and their families. You can be a part of it as well, by going directly to The Great Food Blogger Cookie Swap's page and scrolling to the bottom where there is a "donate" button. Donate at any time and be a good cookie, help raise funds for research to develop new and  improved treatments for pediatric cancer
How does this cookie swap work? Each participant donates $4 towards Cookies for Kid's Cancer. Once you are registered you will receive an email with three different names and addresses of participating food bloggers. Bake three dozens of the same cookie recipe and send a dozen to each person on your list. By this time you will be also getting cookies by mail. A dozen from three different bloggers. A fantastic circle. A cookie circle.
Plus, some amazing brands are joining in the fun. OXO, Gold Medal Flour, Dixie Crystals and Grandma's Molasses will be joining and each of those amazing brands will be matching the donation (up to $3,000). Give them a shout out and say "THANK YOU" for partnering with us and supporting a great cause, Cookies for Kid's Cancer.
So, what are you waiting for? Today is the last day to enter this years Great Food Blogger Cookie Swap, share your favorite cookies, make new friends, receive tasty cookies by mail and be a part of a great cause. It's a win win!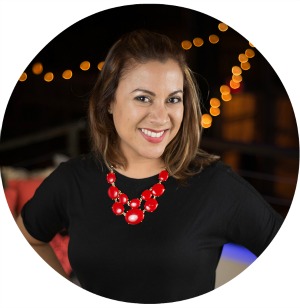 Hi there! I'm Wanda – the creator and author at My Sweet Zepol a healthy food, travel, and lifestyle blog. Passionate about food photography, food styling, entertaining and advocate about creating memories around the kitchen table. With a mission to create easy-to-make meals for the busy family.