Combine the three ingredients for the sauce and set aside.

Season the beef with the salt, pepper, garlic, grated ginger and coat with the cornstarch. Set aside.

Heat a skillet in high heat and add the Mazola® Corn Oil.

When oil is hot, add beef and saute undisturbed for 2-3 minutes. Then stir and saute another 2 minutes or until nearly cooked through.

Add the diced peppers and onion. Mix well and cook for another 2 minutes.

Add a couple of teaspoons of the sriracha soy sauce you made. Leaving some for later. Coat the meat and vegetables well.

Grab a lettuce leaf, add in a tablespoon or more of the asian beef, top with sesame seeds.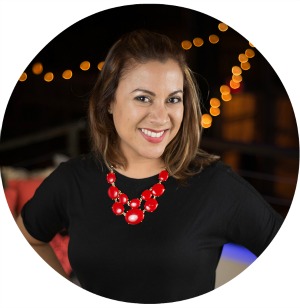 Recipe Developer / Food Photographer / Social Media Influencer
Making memories around the kitchen table and capturing them with my camera is where you'll find me. Unless I'm boarding a plane or on a road trip somewhere with my girls.