Red Velvet! Who doesn't love red velvet? I have yet to find a soul that can resist a red velvet cake, cupcake or cookie. How about red velvet crinkle cookies? Keep reading!
This red velvet crinkle cookies is my take on a super almost home-made cookie recipe. Want to know why? I used a cake mix. Love baking cookies with cake mix, specially when it's the holidays and I am baking many kinds of cookies at a time. I enjoy baking, it's like therapy for me. Baking from scratch is my favorite, but shortcuts like the one found in this recipe is acceptable too. No harm on accepting help from time to time.
Red Velvet Crinkle Cookies
Yield: 40-45 cookies

Prep Time: 20 minutes

Cook Time: 9 minutes

Additional Time: 1 minute

Total Time: 30 minutes

Red Velvet Crinkle Cookies are scrumptious and a beautiful cookie to share or swap with your friends. No need to get overwhelmed, this is a semi-homemade recipe that will make you the star year after year.
Ingredients
1 package Red Velvet Cake Mix
2 Eggs
6 tablespoons Butter (melted)
1/2 cup Confectioner's Sugar
1/2 teaspoon Cornstarch
Instructions
Preheat oven to 375 degrees.
Use a non-stick baking sheet or grease you chosen baking sheet.
Using a large bowl combine cake mix, eggs and butter together until well blended.
Mix confectioner's sugar and cornstarch together until well incorporated on a small bowl, set aside.
Shape the dough into 1 inch ball (this is a sticky process, but so worth it). Roll balls into the sugar mixture.
Place each ball about 1-2 inches apart on the prepared pan.
Bake for 8-9 minutes or until edges are set.
For best results bake in batches, one sheet at a time.
Transfer into a wire rack and cool completely.
Nutrition Information:
Yield: 40 Serving Size: 1
Amount Per Serving: Calories: 34Total Fat: 3gSaturated Fat: 2gTrans Fat: 0gUnsaturated Fat: 1gCholesterol: 16mgSodium: 25mgCarbohydrates: 2gFiber: 0gSugar: 2gProtein: 0g
Red velvet is a favorite in my house, no matter the dish, we always enjoy it. Like in pancakes! What sweets have you enjoyed lately?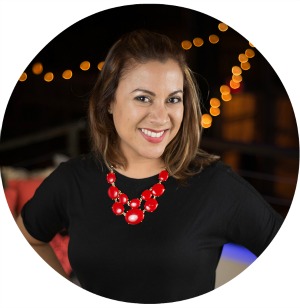 Hi there! I'm Wanda – the creator and author at My Sweet Zepol a healthy food, travel, and lifestyle blog. Passionate about food photography, food styling, entertaining and advocate about creating memories around the kitchen table. With a mission to create easy-to-make meals for the busy family.