Seaside Express from Red Lobster is a fast-casual lunch. Good food served fast and at a great price. The concept is great for on the go people or those professionals taking their lunch breaks. Seaside Express Lunch menu are from 11-2:00pm. If the restaurant near you don't have this express menu option available they will most definitely have a "7 at $7.99" RLunch from Monday through Friday, which is a great option too!
When I received the invitation to attend this special sampling I immediately jumped in. With this said, I want to give a big shout out to Central Florida Lady Bloggers Group for organizing and getting us together to enjoy an amazing lunch. Also, a warmly thank you, to the Chefs and serving staff from Red Lobster at E. Colonial for having us sample their Seaside Express Lunch menu and for taking time to not only serve us but also answer all of our questions. You guys are awesome!
The Seaside Express lunch concept goes like this; once inside the restaurant let the hostess know you are interested in their Seaside Express lunch and they'll direct you to a section of the restaurant reserved for others dining on this menu. You place your order, pay for it, grab a number card, get your beverage with utensils and grab a seat. The order consists of a main dish a side and a beverage, plus there are desserts options available too. A server will bring your food to you. You won't have an assigned server, they will all work as a team and will be going around the tables to check on anything you may need. Like refills. Tipping is optional, but with great food and amazing service, how could you not tip.
(Lobster Pot Pie, Lobster Cheesy Fries and Red Lobster Cheddar Bay Biscuit)
You may by now want to know what I tasted and some of the options on the menu are. When we first got in the restaurant we were directed to head towards the bar and sample some appetizers they had arranged for us. I had the opportunity to quickly taste Edamame pods with Sea Salt and Sweet Chili Coco Shrimp Bites. The shrimp had a spicy taste given by a chili ginger sauce and coconut. I love spicy food and this bites where perfect!
After being directed to the Seaside Express lunch section I ordered Lobster Pot Pie, Lobster Cheesy Fries and a Raspberry Lemonade. Plus, one of their signature Red Lobster Cheddar Bay biscuits. We all had two options for dessert a Red Lobster Strawberry Shortcake and a Chocolate Peanut Butter Crunch, they were served on mini mason jars.
(Lobster Potpie, Lobster Cheesy Fries and Red Lobster Strawberry Shortcake)
The Lobster Pot Pie was divine, the Lobster Cheesy Fries where exactly what it says, cheesy. I devoured them, so good! The Strawberry Shortcake was loaded with strawberries, mine had barely any cake in it, but it had a very delicious cream. The Chocolate Peanut Butter Crunch was a mix of peanut butter cookie crumbled in a cute mini mason jar and some melted chocolate, I didn't taste this dessert.
(Red Lobster Strawberry Shortcake and Chocolate Peanut Butter Crunch)
The ladies that joined me at the table were having…
Left; Lobster Bisque & Lobster Flat bread – Center; Lobster Grill Cheese & Clam Chowder – Right; Salmon Sandwich & Side Salad.
Prices are between $6.99-$9.99. Again, you get a main dish, a side dish and a beverage. Desserts go for .99 cents to $1.99. It's a great deal for great quality food served in an express concept for those that have to clock in and out for lunch, but still want good food. Or for those, like me, that are always on the run! Thank you Red Lobster!
At the end of the exquisite lunch we all received a gift card, thank you Red Lobster for this nice touch. I have decided to give mines away. Just answer a question on the comment section and I'll be using a random system to choose a winner. USA only, please. The giveaway ends on September 30, 2013 at noon, (so you have a week to enter). I'll be contacting the winner by e-mail.
The giveaway question is, What is your favorite dish from Red Lobsters? and if you haven't been to Red Lobsters yet, What dish would you like to taste from the ones mentioned above?
Disclosure: The food that we all enjoyed was courtesy of Red Lobster, the opinions are all mine.
AND THE WINNER IS….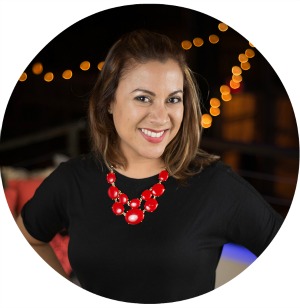 Hi there! I'm Wanda – the creator and author at My Sweet Zepol a healthy food, travel, and lifestyle blog. Passionate about food photography, food styling, entertaining and advocate about creating memories around the kitchen table. With a mission to create easy-to-make meals for the busy family.