Cookies are always a great snack or treat. Specially when your kiddos want to get in the kitchen and bake with mamma. We were all craving strawberries and our fresh strawberry season (in Florida) doesn't start until a couple of months. We have season strawberries during winter and I love it! In the meantime, I have this super easy and wonderful recipe for you to make at home with your kids. It's a strawberry and white chocolate cake box cookie recipe and it's the best!
Strawberry and White Chocolate Cake Box Cookies
Yield: 24 cookies (aprox)

Prep Time: 10 minutes

Cook Time: 9 minutes

Total Time: 19 minutes

Cake box cookies are super easy to make and great to start baking with kids. Strawberry and White Chocolate Cake Box Cookies are moist, soft and very addictive. Go, bake with your kids, have fun and make memories in the kitchen.
Ingredients
1 (18.25) box Strawberrt Cake Mix
1/2 cup Vegetable Oil
2 large Eggs
1 cup White Chocolate Chips
Instructions
Preheat the oven to 350 degrees. Line the baking sheet with parchment paper and set aside.
In a large bowl combine the cake mix, oil and eggs. Stir until it is all mix well.
Toss in the white chocolate chips.
Give it a nice mix until the white chocolate chips are well distributed.
This recipe works best if you refrigerate the batter for about 15 minutes.
Using a small ice cream scoop or spoon, scoop the dough onto the baking sheet.
Leaving a space of about an inch from each cookie.
Bake for 9-11 minutes, or until cookies are set.(For me 9 minutes was enough)
Tip: you don't want them to brown.

Allow to cool on the pan for 2-3 minutes and then transfer them to a cooling rack.
Grab a glass of cold milk and enjoy!
Saw how easy it is to make? Go, grab all you need and start baking. Then come back and let me know how it went.
In the meantime lets get some conversations going. What is your favorite cookie recipe? Are you one to bake with kids or family in the kitchen or do you prefer to bake solo? I love both ways. I have my moments, but baking with my girls is the one I enjoy the most. They are growing up way too fast for my liking and I want to make more memories with them.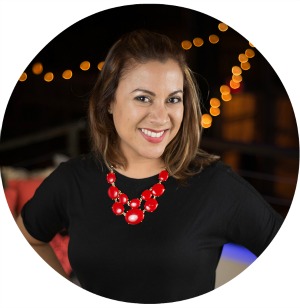 Hi there! I'm Wanda – the creator and author at My Sweet Zepol a healthy food, travel, and lifestyle blog. Passionate about food photography, food styling, entertaining and advocate about creating memories around the kitchen table. With a mission to create easy-to-make meals for the busy family.