Talk of the Town in Orlando, let's give back together
As a mother of two girls and a chaperon at their school's field trips I have seen kids not attending them because of lack of money. That just breaks my heart. Some of the things that breaks my heart when it comes to kids are kids going hungry, and kids not being able to participate on a school's activity because they can't afford it. We have set a piggy bank for those cases and have made some of the kids dreams come true. We do ask the teacher to keep it anonymous. I want then to feel happy and not embarrassed. Have you seen or heard of those situations? My heart breaks. Thankfully there are organizations like the Talk of the Town Restaurant Group #SupportLocalEatLocal. A group that takes notice and takes action.
For the month of August the Talk of the Town Restaurant Group are partnering with Hello! Florida and Orange County Public Schools to benefit the Hello! Florida Field Trip Fund. This organization enables students to go on field trips when their families can't afford it. The money all goes to STEM (Science, Technology, Engineering and Math) focused field trips in Orange County children who cannot afford to attend. In the past two years, we've been thrilled to send over 1,200 local children on fun, educational school field trips.
In just one year Talk of the Town Restaurant Group has engaged the Central Florida community to raise over $200,000 for deserving charities. This hefty sum of money supported Special Olympics Florida athletes, the OneOrlando Fund for Pulse Nightclub victims and several other worthy causes. Talk of the Town Restaurant Group, owned by the Woodsby family, is expanding their fundraising efforts to help even more communities in need by creating a "Round Up for Charity" program.
This past week I had the chance to attend the Talk of the Town Restaurant Group's Round Up for Charity dinner. The dinner that I attended was filled with delicious specialty dishes, a signature drink and wine all from each of the participating restaurants. Here's what I enjoyed!
Cedar Plank Salmon and Fried Shrimp from Fish Bones
Chilean Sea Bass with Szechuan Green Beans from Moon Fish
Meatball Pomodoro Crispy Portabello Mushroom Fondue from Vito's Chop House
Sliced Tenderloin with Port Wine Glaze and Mashed Potatoes from Charley's Steak House

Giant Madagascar Shrimp with Key West Slaw from Johnnie's Hideaway
Double Spicy Tuna Rolls
Grand Marnier Double Chocolate Cake and Salted Caramel Cheesecake
As part of this Foundation, all restaurants in the Talk of the Town family will participate in the "Round Up for Charity" program, in which guests can round up their checks to the nearest dollar to support different charities each month. Participating restaurants include:
All operational costs of the foundation are paid for by the Woodsby family so that 100% of the money collected goes directly to those in need. Isn't that awesome! I always want to do more, and sometimes we forget that we are not meant to do it all, in the contrary, we are meant to work together with the community and other organizations like this one and make things happen collectively.
Have you been to any of this restaurants? Which one of the meals I shared here is catching your eye and making your mouth water? I have my favorite(s). (-wink)
To learn more about Talk of the Town Restaurant Group Foundation, visit http://www.TalkoftheTownRestaurants.org.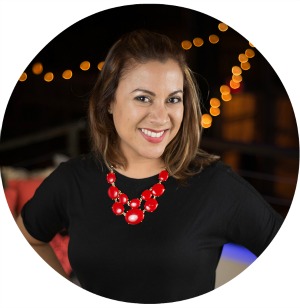 Hi there! I'm Wanda – the creator and author at My Sweet Zepol a healthy food, travel, and lifestyle blog. Passionate about food photography, food styling, entertaining and advocate about creating memories around the kitchen table. With a mission to create easy-to-make meals for the busy family.