Whenever my family and I are out and about and the thought of eating while on the road comes to mind, one of my first choices is Olive Garden. As a family we are all different and each one of us has a favorite so we do have a variety of restaurants in our list. Olive Garden is one of my personal favorites!
Olive Garden has unveiled more than 20 new menu items with a wide variety and value to provide guests with more options to customize their meal experience at both lunch and dinner. If you haven't been to an Olive Garden near you, this is the perfect time. The new menu items are fresh and packed with flavor, but don't take my word for it…keep on reading and drool over the new dishes, which by the fact are already available for you.
Olive Garden hosted a night of new menu items to sample by a variety of bloggers and I had the pleasure to be one of them. Let me just take this moment to send a big shout out to the staff of Olive Garden and some fabulous ladies that worked hard to give us a very fun night full of amazing food and wonderful company, you all rock!
We started the night meeting great bloggers and making new friendships.
(picture courtesy of Lex Lopez)
Meet the talented ladies in my table and now new friends. Jen Cooks from Adventures with Jen Cook and Amanda from Cocktails and Chemo. If you haven't met this beautiful ladies by now, you should, go on and check them out!
Next, some well needed drinks. Strawberry-Limoncelli Martini and Long Island Ice Tea
Some small plates that are new in the menu are:
Polenta Shrimp all Greca
Sauteed shrimp served on a creamy polenta and topped with a fresh blend of olives, capers and tomato sauce.
Crispy Risotto Bites
Bited-size blend of Italian cheeses and rice, lightly fried and served over a marinara sauce.
Spicy Calabrian Wings
Chicken wings tossed with garlic and chili peppers from the Italian region of Calabria, served with gorgonzola dipping sauce. Increase the heat by adding our signature Calabrian chili paste.
New takes on the traditional Olive Garden salad is the Antipasti Italian Meats and Cheeses.
Hard salami, geneo salami, pepperoni and mozzarella.
and the Roasted Tomato Caprese.
Fresh mozzarella bites, roasted tomato, bell pepper, basil, kale and an extra-virgin olive oil drizzle.
One of the sandwiches available in the new menu is a Smashed Chicken Meatball Sandwich. This was a very popular dish in our table. We all agreed that we could order it over and over. Perfect flavor combinations in one sandwich.
Smashed chicken meatballs with roasted bell peppers and mozzarella on a focaccia bun. Served with garlic parmesan fries. It was also a very popular dish in our table.
From the Cucina Mia menu we tasted the Large Paccheri with Creamy Sun-Dried Tomato
and the Vegetable Penne Primavera
We also enjoyed an Olive Garden Specialty menu item, Lighter Italian Fare (under 575 calories).
Chicken Abruzzi
Grilled chicken breast in a savory broth simmered with cannellini beans, kale and garden vegetables.
Another Olive Garden Specialty was the Pappardelle Pescatore.
Sauteed shrimp, bay scallops and clams tossed with pappardelle pasta, fresh asparagus and tomatoes in a creamy red pepper seafood sauce.
Chicken Primavera with Giant Fusilli is a Spring Seasonal Menu and it was one of my favorite dishes. I can eat snap peas and asparagus everyday, love.
Sauteed chicken breasts with snap peas, asparagus and Italian vegetables tossed in a fresh tomato pomodoro sauce over giant fusilli pasta.
Now, for my favorite side of the menu, dessert:
Wild Berry Layer Cake
Layers of moist vanilla cake and Italian cream topped with seasonal berries and white chocolate shavings.
My new favorite dessert ever!
I don't know about you, but we end any meal with a nice cup of coffee. Specially if dessert as good as the Wild Berry Layer Cake is involved. Remember Amanda from Cocktails and Chemo, she ordered this very fragrant Cappuccino topped with Whipped Cream and on the side a very cute Biscotti cookie.
Are you not drooling yet?
If good quality food is what you are looking for to feed your loved ones, look no further. For menu and locations visit Olive Garden / 8984 International Drive, Orlando Fl.,  or for reservations 407-264-0420407-264-0420.
Disclosure: I was invited for a  night of sampling the new menu but, no cash compensation was given to write this post. All opinions and pictures are 100% mine.
If you enjoy any or all of the pictures posted here and wish to repost, please contact me beforehand and link the picture back to this post. Thank you.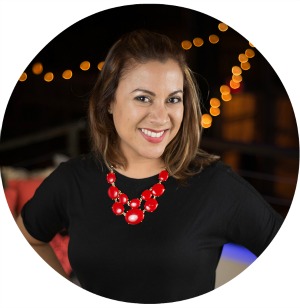 Hi there! I'm Wanda – the creator and author at My Sweet Zepol a healthy food, travel, and lifestyle blog. Passionate about food photography, food styling, entertaining and advocate about creating memories around the kitchen table. With a mission to create easy-to-make meals for the busy family.