It's no secret a love chocolate and this cookies are loaded with just that. A chocolate cookie with white chocolate chips, chocolate chunks and cocoa powder.
This Triple Chocolate Cookies are perfect for those pick me up afternoons when you need something sweet and delicious. This is just that, sweet and delicious. A melt in your mouth kinda cookie.
They didn't last long in our house!
Triple Chocolate Cookies
Ingredients
2 cups Flour
3/4 cups Cocoa Powder
1 1/2 teaspoon Baking Soda
1 teaspoon Salt
2 1/2 sticks of Butter
2 cups of Sugar
2 Eggs
3 teaspoons of Vanilla Extract
2 cups Chocolate Chunks
2 cups White Chocolate Chips
Directions
Preheat oven to 350 degrees.
In a medium bowl combine the flour, cocoa powder, baking soda and salt, then set aside.
Cream the butter and sugar until smooth.
Add eggs, one at a time.
Mix in vanilla extract.
Combine the flour mixture into the bowls a little at a time, until well combined.
Gently mix in by hand the chocolate chips (both).
Using a small ice cream scoop drop some dough on the cookie sheet leaving space for spreading.
Bake for 9-11 minutes or until cookies are done, but still soft.
Cool on a wire rack.
Enjoy and Share!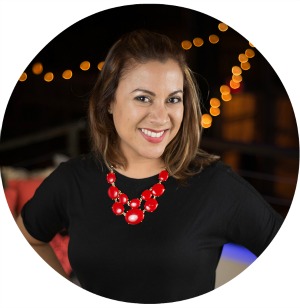 Hi there! I'm Wanda – the creator and author at My Sweet Zepol a healthy food, travel, and lifestyle blog. Passionate about food photography, food styling, entertaining and advocate about creating memories around the kitchen table. With a mission to create easy-to-make meals for the busy family.