Chocolate, chocolate and more chocolate. How can you go wrong with a treat packed with chocolate? You can't! This bars will become your absolute favorite, but I must warn you, they are super addictive. Every bite is like a party in your mouth, with a little crunch from the nuts, and a whole lot of goodness.
[ultimate-recipe id="5249″ template="default"]
Cut them evenly or any size, shape or form you wish. At the end of the day you'll love enjoying a triple chocolate bar with your favorite drink while resting from everything the day brings your way. Trust me, after a long day at work or running errands or recovering from hosting holiday parties or hosting guests during the holidays; regardless of what you need a pick me up from this is the treat for you. For me it's after a long day of work or during mid afternoon when I need a boost of energy to keep on going. Raise your hand if you hear me! I have a feeling I'm not alone here.
One of my favorite things about this recipe is it's versatility. Add your favorite nuts, dry fruits, sprinkles, dress them up for any occasion or just keep them plain. I'm thinking holiday treats! Anyway you wish to make them I'm sure of one thing, that you'll love them and will be baking them time after time.
Are you a chocolate lover too? I can't get enough of this triple chocolate bars. Its creaminess and crunchiness makes me want to have more. You can probably relate to the love of a treat and I'm hoping that's chocolate. White, milk or dark any and all of them are good.
At the end of the day, what would you add to this ultimate triple chocolate bars? If anything at all! I think they are pretty awesome already. Share in the comment section bellow.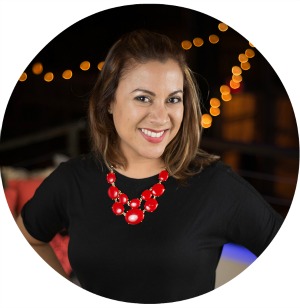 Recipe Developer / Food Photographer / Social Media Influencer
Making memories around the kitchen table and capturing them with my camera is where you'll find me. Unless I'm boarding a plane or on a road trip somewhere with my girls.