I partnered with Zulily to bring you this post. While I may have been compensated, all opinions are my own.
There are millions of Mrs. Clauses everywhere. So many of the moms I know work tirelessly to keep traditions alive. From making the list, checking it twice to wrapping every single Christmas gift, to stuffing those Christmas stockings until they are filled to the rim. I'm challenging all of you to help celebrate Mrs. Claus! Here are 5 reasons why you are Mrs. Claus – I celebrate all of you, because you are all amazing.
5 ways to identifying the Mrs Claus in you
You love the holidays and make it part of your mission to keep the family traditions alive. You also welcome new traditions from family members. Or as your family starts growing and you are welcoming new members into your family, it's very important to make everyone included and merge the traditions into a special one that represents your family.
You have a list with the names of all the important people in your life and what they like or would enjoy for Christmas. You know them inside and out, you have taken the time to get to know them well. You also love them well. What you have been selecting for them is special and meaningful. You won't purchase a Christmas gift with no reason behind it. You have been very selective and it shows year after year.
You stay up late at night to wrap each and every single Christmas gift. If you are like many of us moms you have selected gift wrapping paper and gift bags that represent the person receiving the special gift. Or you have color coordinated all of the gifts to a color palette or theme. One year we wrapped everything with tan paper and tied them with a red bow. Everyone loved the attention to details, plus they looked stunning under the tree. Picture perfect!
Baking is a great part of your holidays. You probably have a stack of recipes you only make during the holidays. We sure do. Your family is patiently waiting for this time of the year to start enjoying those special cookies or that main dish or side dishes only you make. The kids are counting the days for Santa's cookies because that means the long awaited day has arrived. My daughters are teenagers now and they still enjoy baking during the holidays and leaving a plate with cookies and cold milk on the side just for Santa. Like these White Chocolate Candy Cane cookies, Santa's favorite! It's very special and we enjoy it. You know your family is growing and will, at some point, move into their own space. But, you also know that all that work you have put-in throughout the years is so worth it. Those traditions will remain alive and when you are all together again to enjoy the holidays you will all cherish it so much more.
You are a giver at heart. Even when your day has been a tough one, or you are tired after completing every task on your to-do-list and did all the errands for your home after work – you are still showing up with a smile on your face for your family and friends. If a friend calls; you will answer and be there for her even if all you wanted to do was take a long bath and relax for a while. You are selfless and caring.
We all have been going through a lot this year. With COVID-19, to working full time from home to homeschooling out kids. It's a lot of time indoors, with a lot of people all at once. You have embraced it. Some days are tougher than others. But, you still make it happen. You clear the table where your kids did school during the day to serve dinner in the afternoons and even play a board game during the night time. You make sure everyone is doing good and self care if being practiced.
Every mom I know is the one that runs the house. From grocery list, to grocery shopping, to cooking, cleaning, making sure all the traditions are kept, to showing up for the kids and spouse, and friends. You wear many hats and wear them well. Even during those tiring days when you wish someone else did all the things you do. You, deep down, would still want to do them. You are present in the lives of those around you, those that matter to you. You kiss every boo boo, braid hair, teach the "abc's", read bedtime stories, tuck your kids in bed and give the best hugs ever. I see you and so does Zulily. They have a letter just for you.
You're the keeper of this season, honoring family traditions while creating new ones. Mrs. Claus deserves a better story than the one we have been told about her all these years. Join us and let's make changes, visit this petition to Give Mrs. Claus the Credit She Deserves. Now, tell me, how do you imagine Mrs. Claus to be like?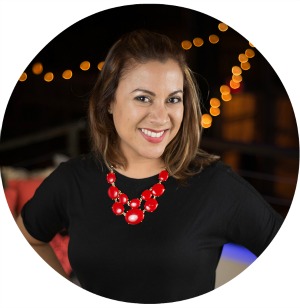 Hi there! I'm Wanda – the creator and author at My Sweet Zepol a healthy food, travel, and lifestyle blog. Passionate about food photography, food styling, entertaining and advocate about creating memories around the kitchen table. With a mission to create easy-to-make meals for the busy family.