I partnered with Zulily to bring you this post. While I may have been compensated, all opinions are my own.
This year many of us will be limiting our gathering times. That does not mean we will not be enjoying a cheerful holiday season. I would say it's quite the opposite, we will be making this holiday season the best one yet, because 2020 has been overwhelming for us all. Especially because most of us have kids and teenagers at home and they deserve a good party. With Thanksgiving just around the corner let's talk about 5 ways teenagers can help during Thanksgiving dinner.
Both my teenage daughters have their own personality and even though they are both not interested in the same things, one thing is for sure – they love being involved in the holiday preparations. Look for ways to get your teenagers involved in this year's Thanksgiving dinner and see that ripple effect for years to come.
Ways teenagers can help during Thanksgiving dinner:
A week before Thanksgiving get your teenagers involved in the process of PLANNING THE MEAL. Many of us have been enjoying just about the same dishes year after year during the holidays. I hear you, we have too and it's a little boring. I believe in traditions and love honoring them, but that doesn't mean the meal has to be the same year after year. Consider adding a new recipe, and eliminating an old one no-one is really fond of. Or just adding some appetizers or a new dessert like our delicious Cream Cheese Flancocho.
Talking about desserts, your teenagers can MAKE A DESSERT they would like to see this year on the Thanksgiving menu. One of my kids (teenager) is lactose intolerant and she decided on the best dairy free cheesecake we've ever had. Just because it's Thanksgiving there's no need to only enjoy desserts with pumpkin in it, but if your heart is set on a pumpkin inspired dessert – you must try these mini pumpkin spice trifles, they are individually served which makes a pretty display and less fuss during serving.
Teenagers are great at HELPING DECORATE during the holidays. Give them free range on putting their own stamp. This will allow you to see their style come through and learn even more about your son or daughter. Both my teenagers have their own style, even though at times it seems to overlap you can see their personality come through each time. This may be one of my favorite ways to learn new things about my girls. Grab some table decor ideas here and here.
This year; as we talked about earlier and have been talking about for what seems to be all year long – the holidays will be looking quite different. Less people coming and less people going. In our case, it will be just the four of us. But if you are hosting more people you can ask your teenagers to assist in entertaining. ENTERTAINING kids that come over or other teenagers like themselves. The youngest kid in our family is one of my teenagers; which means there are usually lots of teenagers in our holiday gatherings. Having the girls entertain them is a great way for us (parents) to focus on the grown-ups. Making our work as moms even easier. Allowing teenagers to host gives them a sense of responsibility which is very helpful for when it's their turn to entertain a gathering at their home – in the future.
Last, but not least, is CLEANUP. Getting your teenagers involved in the cleanup process is also very educational for them and helpful for us – moms. Cleanup allows them to understand all that goes into hosting a gathering. It's not all about decorating or meal planning, it's about the aftermath. For years moms have been the ones taking care of it all, especially the cleanup. When my teenagers first got involved in the cleanup they started coming up with creative ideas of how to make it easier for years to come. Like serving individualized desserts (maybe using containers the guests get to keep or can easily be disposed of). Remember the mini pumpkin spice trifles? Individually served and the guest could take the container with them if they wanted to, and they all want to!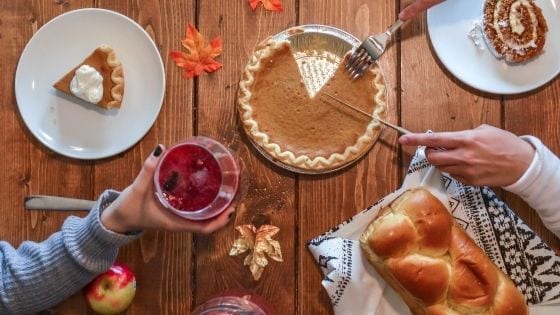 We have enjoyed introducing our, now, teenagers in the process of hosting a holiday gathering since early on in their lives. We have seen their style evolve and heard many creative ideas of things we could change in upcoming years.
Look for at least 5 ways teenagers can help during Thanksgiving dinner, if you haven't started already, and watch closely. You will love every minute of it and so will they. Grab more tips on how to involve your kids during the Thanksgiving dinner.
Share with me, do your kids or teenagers help already during the holiday gathering? Tell us what they do or any ideas you think will be great to have kids and teenagers help with – share in the comment section below.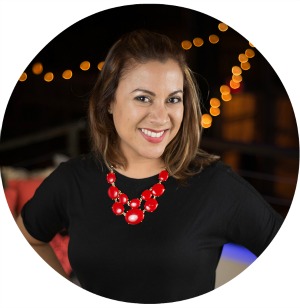 Hi there! I'm Wanda – the creator and author at My Sweet Zepol a healthy food, travel, and lifestyle blog. Passionate about food photography, food styling, entertaining and advocate about creating memories around the kitchen table. With a mission to create easy-to-make meals for the busy family.