Blueberry chia seed pudding is becoming a go-to breakfast in our house. It's a kid-friendly breakfast and so versatile. You can add any flavoring you wish. From fruits like blueberry to peanut butter for a more nutty flavor. You can find the recipe for our blueberry chia seed pudding below. It tastes like a blueberry smoothie – with some added texture. A healthy breakfast in less than 5 minutes. We love it!
For many busy families, breakfast is rushed and on-the-go as kids and parents gobble up whatever's on-hand as they try to get to school and work on time.
This sometimes results in breakfast being skipped entirely, which makes for grumbling tummies and wandering minds long before lunchtime.
Here are some of my favorite tips about healthy breakfast ideas for kids and the entire family. We hope this post will sparkle some ideas for healthy breakfast recipes and breakfast meals that are easy enough to make yet fulfilling at the same time.
We encourage you to live a healthy lifestyle everyday and want to show you how easy it is.
Blueberry Chia Seed Pudding
Total Time:
2 hours
5 minutes
Blueberry Chia Pudding, a delicious breakfast, snack, or dessert, made in just 5 minutes with only 5 ingredients. It's sweet, tangy, creamy, healthy, and nutritious!
Ingredients
1/4 cup Blueberries, fresh or frozen
Juice of ½ lemon, to taste
1 tablespoon Maple Syrup, substitute with 1 pitted date or other sweetener of choice
1/2 cup non dairy milk, I used unsweetened almond
2 tbsp chia seeds
Instructions
Combine the lemon juice, strawberries, maple syrup, and nondairy milk to the blender and blend till smooth.
Transfers blended mixture to a jar or container.
Add chia seed, mix until well incorporated.
Refrigerate at least 2 hours or overnight.
Notes
Top with fresh fruits, nuts or seed of your choice. This step is optional, but oh so pretty and add more textures and flavors to your chia pudding
Nutrition Information:
Yield:

1
Serving Size:

1
Amount Per Serving:
Calories:

422
Total Fat:

11g
Saturated Fat:

2g
Trans Fat:

0g
Unsaturated Fat:

8g
Cholesterol:

10mg
Sodium:

216mg
Carbohydrates:

76g
Fiber:

11g
Sugar:

57g
Protein:

9g
Healthy Breakfast Tips for On-The-Go
Try these tips for fitting in breakfast on a tight schedule:
Cook ahead.

Make breakfast the night before. Just reheat as necessary in the morning. Like this

Chorizo Sausage and Caramelized Onion Mini Quiches recipe

.

Set the stage.

Figure out what you'll eat for breakfast the night before. Then, set out dry ingredients and any bowls, equipment or pans. They'll be ready for use in the morning. Like this easy

Pecan Pie Granola mix

. Tip: this granola mix can be made the day before as well.

Pack it up.

Make a to-go breakfast the night before. In the morning, you can grab it and go.
Grab these 10 fast healthy breakfast ideas we gathered just for you. You may find a few new breakfast ideas to add into your morning routine.
When it comes to recipes we always try to make them as nutritious as possible. At home, we have been enjoying trying out chia seeds in a variety of recipes lately.
Like one we shared some time ago, strawberry chia seed pudding, made with almond milk. Which makes it vegan and dairy free.
Healthy Benefits of Chia Seeds
They're rich in fiber and protein, but perhaps most importantly for vegans and vegetarians, chia seeds are one of the best plant-based sources of omega-3 fatty acids. We love this post about 10 vegan sources of omega 3 and its benefits. Chia seeds also contain small amounts of calcium, iron and zinc.
Low in calories. Aside from eating them like any other seed, chia seeds have a handy liquid-absorbing property that makes them a great thickener in all kinds of recipes. Relatively low in calories for their nutrition (about 46 calories a tablespoon).
Helps you feel fuller longer. Because chia seeds have lots of fiber, they promote a feeling of fullness, and so might prevent the overeating that contributes to weight gain.
Chia seeds are relatively easy to find in any major grocery store. They are black in color and they have a mild, nutty flavor.
Raw, they can be sprinkled on cereal, yogurt, oatmeal, or smoothies. They can also be eaten cooked, added to baked goods like bread and muffins.
Your morning meal doesn't have to mean loading up on sugar and fats, and it doesn't have to be time-consuming to be healthy.
Keep the breakfast basics in mind and set yourself and your kids up for healthier eating all day long. Practice a healthy eating lifestyle to encourage your kids to grow as healthy kids and healthier you.
Chia seed puddings are filling and when added with fresh fruits, nuts or protein like nut butters- chia puddings are packed with delicious flavors.
What is your favorite breakfast option? And Have you tried chia seed pudding? Share with us in the comment section below.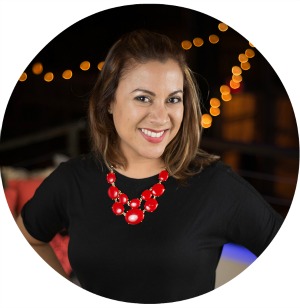 Hi there! I'm Wanda – the creator and author at My Sweet Zepol a healthy food, travel, and lifestyle blog. Passionate about food photography, food styling, entertaining and advocate about creating memories around the kitchen table. With a mission to create easy-to-make meals for the busy family.