If you are like us you are so ready for some fun and a break from all of the craziness this year has thrown at us. With this year celebrations like Halloween and the holidays looking somewhat different for many of you we want to share with you some Halloween party food ideas for kids and teenagers alike.
In our home we have two teenagers and even though we do not dress up for Halloween or go out trick-or-treating we do enjoy a fun movie night. It's a night where we all choose a movie and take turns watching them all. We eat lots of treats. Some of which are homemade. Check out some of the things we do during Halloween with teenagers!
There is nothing like a good homemade treat. And we have been collecting them throughout the years here at My Sweet Zepol. When it comes to Halloween treats for kids we always come back to fun shapes and distinctive creatures. Nothing says easy kid friendly Halloween treats like some not so scary witches, monsters, ghosts or mummy treats.
When it comes to Halloween party food ideas for kids always keep it simple
You read it right, keep it simple. Kids love good flavors and fun snacks. No need to rent a smoke machine. But, hey if that is what it takes for you to feel happy- go for it.
Make sure you keep the kids ages in mind. My girls are both teenagers and they have changed in taste and style over the years. Kids know what they like.
Also, keep allergies in mind. We keep in mind that our oldest daughter is lactose intolerant. That doesn't mean we keep everything lactose out of site, it just means that we are planning Halloween snacks that she can enjoy as well.
Plan ahead of time. Make a list of everyone's favorite treats and plan out what you are willing to make at home and what you are purchasing.
Last, but not least. Remember the parents. Grown-ups love to party too. Keep in mind some fun treats for the adults. I love adding a cheese platter into the mix with our favorite fruits, nuts and crackers.
Have fun, lots of fun. Just because you may or may not be going out this year on Halloween night doesn't mean you have to be all bored. Decorate and dress up if you wish.
Don't forget it's a movie night and nothing says movie night like popcorn. Make some fun popcorn at home, it's easier than you may think. Try our sweet and salty popcorn, and everyone will be asking for more.
For more tips and ideas for Halloween treats for kids go and check out a post I wrote for Zulily. You will want to stay and check out everything they have in store for Halloween. It's holiday season after all!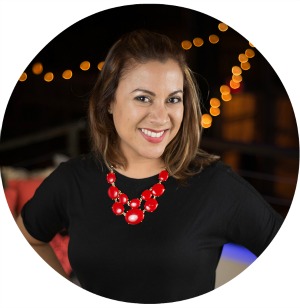 Hi there! I'm Wanda – the creator and author at My Sweet Zepol a healthy food, travel, and lifestyle blog. Passionate about food photography, food styling, entertaining and advocate about creating memories around the kitchen table. With a mission to create easy-to-make meals for the busy family.