Buttery, soft, and made completely from scratch, this easy homemade lemon biscuits recipe deserves a permanent place in your recipe repertoire. This recipe is made with all butter, no shortening. And the lemon zest with lemon juice gives these biscuits an extra level of flavor that will leave you wanting more.
Homemade Lemon Biscuits
Homemade lemon biscuits filled with butter and lemon zest. Perfect to enjoy during brunch, breakfast or afternoon tea.
Ingredients
2 cups All Purpose Flour
1 tablespoon Baking Powder
1 tablespoon Granulated Sugar
1 teaspoon Salt
Zest of one Lemon
6 tablespoons Unsalted Butter, cut into small pieces and very cold
3/4 cup Whole Millk
Juice of 1 Lemon
Milk to brush over biscuits before baking
Raw Sugar for dusting over biscuits before baking
Instructions
1. For best results, chill your butter in the freezer for 10-20 minutes before beginning this recipe.
2. Preheat oven to 425 degrees and line a cookie sheet with nonstick parchment paper. Set aside.
3. Combine flour, baking powder, sugar, salt and lemon zest in a large bowl. Mix well and set aside.
4. Add already cut butter into the flour mixture. I use a fork to combine until it resembles coarse crumbs.
5. Add milk, stir until combined (do not over-work the dough).
6. Transfer biscuit dough to a well-floured surface and use your hands to gently work the dough together. If the dough is too sticky, add flour until it is manageable.
7. Once the dough is cohesive, fold in half over itself and use your hands to gently flatten layers together. Rotate the dough 90 degrees and fold in half again, repeating this step about 5 times but taking care no to overwork the dough.
8. Refrigerate dough for about 30 minutes.
9. Roll out dough into 1" inch thick and lightly dust a round biscuit cutter with flour.
10. Making close cuts, press the biscuit cutter straight down into the dough and drop the biscuit onto your prepared baking sheet. Remember not to twist your biscuit cutter.
11. Repeat until you have gotten as many biscuits as possible out of the dough. Place them less than 1/2" inch apart on baking sheet.
12. Once you have gotten as many biscuits as possible out of the dough, gently re-work the dough to get out another biscuit or two until you have at least 8 biscuits.
13. Top biscuits with extra milk and sprinkle with raw sugar. This will add another level of flavor and texture.
14. Bake on 425 degrees for 12 minutes or until tops are beginning to just turn lightly golden brown.
Nutrition Information:
Yield:

8
Serving Size:

1
Amount Per Serving:
Calories:

271
Total Fat:

12g
Saturated Fat:

6g
Trans Fat:

0g
Unsaturated Fat:

5g
Cholesterol:

26mg
Sodium:

552mg
Carbohydrates:

36g
Fiber:

1g
Sugar:

3g
Protein:

6g
What is a Biscuit?
A biscuit is "any of various hard or crisp dry baked products" similar to the American English terms cracker or cookie, or "a small quick bread made from dough that has been rolled out and cut or dropped from a spoon".
Types of Biscuits
Believe it – there's a bunch of biscuits for bakers to love. The variety of tastes and textures are bound to delight, perfect for a wide range of occasions and appetites. Here's a brief sampling of a few of the best.
Rolled Biscuits
Rolled biscuits are one of the most popular baking-powder leavened quick breads. During baking, the biscuit should rise about twice its original height. The interior should be light, fluffy and tender, and the crust a crisp, even golden brown. Well-prepared biscuits have a flat top and straight sides. Horizontal cracks around the sides indicate flakiness.
Drop Biscuits
Drop biscuits have more milk or other liquid added to the dough than rolled biscuits. The dough is moister and cannot be kneaded or rolled; simply drop tablespoons of dough onto the baking sheet. Drop biscuits don't rise as much as other biscuits and they are always coarser in appearance and texture.
Scones
Scones are sweet, rich wedge-shaped biscuits that are usually made with cream as well as butter. Have a tender, heavy crumb and a slightly crusty brown top. Eggs can be added for flavor and rich color but result in a slightly cake-y texture.
Shortcakes
Shortcakes use rich biscuits or scones as a base. They are either split or served whole, topped with sweetened fruit and whipped cream or ice cream.
A Few Notes on Butter in Homemade Biscuits
The butter is possibly the most important part of this recipe, and the way you handle it can make or break your homemade biscuits.
While you can certainly use a pastry cutter to cut your butter into the dry ingredients, I recommend freezing your butter for about 30 minutes before beginning. Then, use a box grater to grate the butter before combining this in with your dry ingredients.
Tips for the Best Homemade Biscuits
Let me share what I've learned in the world of homemade biscuit recipes. I've made plenty of mistakes so you don't have to. These tried-and-true tricks will turn your flat, dry biscuits into the best biscuits ever. And that's a guarantee.
Cold Fat:

For flaky layers and pockets, use

cold butter

. When little pieces of butter melt as the biscuits bake, they release steam and create little pockets of air– this makes the biscuits airy and flaky on the inside while remaining crisp on the outside.

Don't Over Mix:

Never overwork biscuit dough. Overworking and over-handling biscuit dough will result in tough, hard, and flat biscuits. Mix the ingredients together *just* until combined. Dough will be crumbly; that's normal.

Flatten & Fold Method:

The most important step of all is folding the dough together. Turn the scrappy dough out onto a work surface and flatten it with your hands. Form into a rectangle. More below.

Don't Twist the Biscuit Cutter:

When cutting the dough with a biscuit cutter, do not twist the cutter. Press the cutter down into the dough firmly. Twisting it will seal off the biscuit edges, preventing the biscuits from rising.

Bake Close Together:

Biscuits rise up nice and tall when they are touching, pressed snuggly against one another in the oven.
How to Fold Biscuit Dough
Flattening and folding biscuit dough creates multiple flaky layers, just as it does when we make homemade croissants. This step will take you no more than 2 minutes and you'll be rewarded with the flakiest biscuits in the world. First, shape dough into a rectangle:
Then fold one side into the center

Then the other side

Turn the folded dough horizontal, gently flatten, and begin that folding process 2 more times

The dough should be about 3/4 inch thick and the biscuits will rise as they bake
Make Ahead & Freezing Instructions
Baked biscuits freeze well for up to 3 months.

Thaw at room temperature or in the refrigerator, then warm up to your liking before serving.

You can also freeze the biscuit dough.

Wrap up tightly in plastic wrap (plastic wrap is best for freshness) and freeze for up to 3 months.

Thaw overnight in the refrigerator, then continue with step 9.

Also, after step 8, you can wrap the dough in plastic wrap and refrigerate for up to 2 days before continuing with step 9.
Now it's time for some toppings. We suggest topping with a delicious honey lemon curd, blueberry lemon sauce, strawberry compote, whipped cream and even ice cream. So many options and all of them are winners! What's your favorite way to enjoy a biscuit?
Share with us, have you made homemade biscuits before? We can't wait until you try these homemade lemon biscuits recipe, you will be obsessed with how easy and delicious they are.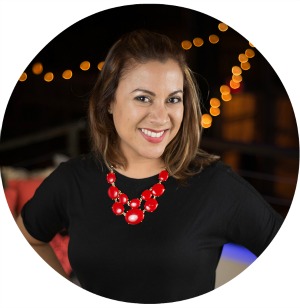 Hi there! I'm Wanda – the creator and author at My Sweet Zepol a healthy food, travel, and lifestyle blog. Passionate about food photography, food styling, entertaining and advocate about creating memories around the kitchen table. With a mission to create easy-to-make meals for the busy family.