When it comes to summer flavor there is always something I make over and over and that is an easy honey lemon curd. If you haven't tried making honey lemon curd at home yet you are up for a real treat.
My favorite way to use lemon curd is in baked goods. Folded into cream cheese frosting, stuffed in muffins, buttermilk biscuits or cupcakes and used as a filling for cakes. Its perkiness brightens up whatever it finds its way into.
How to Make the Best Lemon Curd
A good lemon curd has a glossy finish, holds together like pudding, feels smooth and creamy on the tongue, and has a nice balance of flavor between tart and sweet.
Honey Lemon Curd
Yield: 1 1/2 cups

Prep Time: 20 minutes

Cook Time: 15 minutes

Total Time: 35 minutes

Honey lemon curd is one of our favorite summer spreads. Perfect over scones, biscuits, as cupcakes or cake fillings and over any brunch recipe. Perfect sweet and tangy combination.
Ingredients
4 large Eggs, room temperature
1/2 cup Honey
1 1/2 tablespoon Lemon Zest, from about 2-3 medium lemons
1/3 cup unsalted Butter or Coconut Oil
1/2 cup freshly squeeze Lemon Juice, from about 3-4 medium lemons
Instructions
1. Whisk together the eggs, honey, and lemon zest in a medium nonreactive saucepan or pot. Also, we recommend using a nonreactive utensil as well. We used a wooden spoon.
2. Heat over medium-low heat and once everything is well combined, add the butter or coconut oil and continue stirring.
3. Once melted, stir in the lemon juice and cook while stirring constantly until it thickens and coats the back of a spoon; about 5 to 10 minutes. Do not let the lemon curd simmer, and if using a candy thermometer, do not let it go over 170 F or 77 C.
4. Strain the curd through a fine-mesh sieve or a food mill set over a clean bowl.
5. Let cool completely. It will thicken as it cools and as it chills.
6. Refrigerate in an airtight container for up to 1 week or freeze for up to 2 months.
Notes
I making to use in a recipe, let it chill in the refrigerator for at least 4 hours.
Nutrition Information:
Yield: 6 Serving Size: 1
Amount Per Serving: Calories: 276Total Fat: 16gSaturated Fat: 9gTrans Fat: 0gUnsaturated Fat: 5gCholesterol: 151mgSodium: 57mgCarbohydrates: 34gFiber: 3gSugar: 26gProtein: 6g

Lemon curd, like many great recipes, is made with only a few key ingredients. How you incorporate those ingredients makes all the difference when it comes to taste and texture.
I set out to make a lemon curd that would be tart and sturdy enough to layer between rounds of cake, but also sweet enough to eat on its own, one spoonful at a time, straight from the jar.
What I love about this recipe is that it uses whole eggs instead of just the yolks and its entirely honey sweetened. While you can taste the honey, it doesn't overpower the lemon flavor and adds just enough sweetness to strike the perfect balance between sweet and tart.

When to Add the Butter to Lemon Curd
The point in the recipe when you add butter has a real impact on the texture of the finished lemon curd. Two of the recipes I tested recommended adding butter off heat once the curd had completely thickened. Both of these versions had a slightly grainy texture that no one really enjoyed.
In the versions where I added the butter while the curd was still on the heat (either all at once or bit by bit), the curd ended up smooth and velvety in texture.
Conclusion:

Add the butter on heat while the curd is coming together, not after it has thickened.
Why Strain Your Lemon Curd
It's best to strain this lemon curd for three reasons:
If you make curd with whole eggs, you may have noticed white cord-like structures attached to the yolk. These cords are called chalazae, and they hold the yolk in the center of the egg. They don't break down easily and can leave little eggy bits impacting the texture of the curd. You strain the curd to get those bits out.

I like adding citrus zest to my curd to increase the lemon flavor, but I don't love having bits in my finished curd, so I strain it out.

On the off chance that your curd got a little too hot while you were cooking it, straining will remove any scrambled eggy bits. (Don't worry, your curd is still fine to eat!)

Conclusion

: Strain your curd!
Storing, Freezing, or Preserving Your Lemon Curd
Lemon curd will keep in an airtight container in your fridge for up to four weeks.
The best way to keep it longer than that is to transfer the curd to freezer containers (leaving about 1/2-inch of room on the top), then freeze it. Prepared lemon curd can be frozen for up to 1 year without quality changes when thawed. Thaw the curd in the fridge for 24 hours before you plan to use it.
You can also can the curd using the water bath canning method, but the shelf life is only 3 to 4 months, so my feeling is that you might as well freeze it.
Also, the acidity in fresh lemons can vary, so the National Center for Home Food Preservation recommends replacing the fresh squeezed lemon juice with bottled juice if you plan to can it (which ensures an acidity level high that's enough to ward off bacteria).
I am dreaming of a lemon tree. Maybe I'll get one for my upcoming birthday. Do you have a growing garden and if so are lemon trees on your list as well?
When there is a really good lemon sale, I buy several pounds. Grab several lemons and zest them. Freeze the zest in a small jar so I can have it on hand at all times. Then use up the lemons for a refreshing lemonade.
What are your favorite things to add lemons to? And do you buy them in bulks or just a few at a time?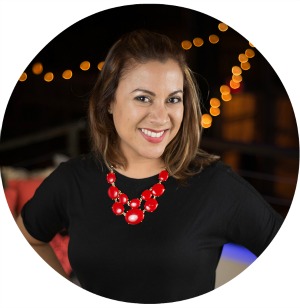 Hi there! I'm Wanda – the creator and author at My Sweet Zepol a healthy food, travel, and lifestyle blog. Passionate about food photography, food styling, entertaining and advocate about creating memories around the kitchen table. With a mission to create easy-to-make meals for the busy family.