A dessert charcuterie board is a really fun and easy way to entertain for the holidays! Everyone gets a taste of what they love. It's a feast for the eyes…literally. Here are some tips on how to make the perfect dessert charcuterie board.
Learn how easy it is to put together a dessert charcuterie board that's perfect for sharing with family and friends for a holiday get together!
What is a dessert charcuterie?
Charcuterie typically refers to a board of meat and cheese, sometimes with fruits and nuts, usually served on a cutting board and often for special occasions or as an appetizer.
A dessert charcuterie board is basically a board neatly arranged with sweet treats, candies, and fruits. Usually individual-sized, finger food-style. The treats can be entirely store-bought, entirely homemade, or feature a mixture of both.
What can you put on a dessert charcuterie board?
Quite simply, any dessert you like!
You can also tailor your board to meet a custom theme. This dessert charcuterie board has a Holiday Theme, like this Thanksgiving charcuterie board here. But you can create one for just about any time of the year like: Valentine's Day, Easter Sunday, a Baby Shower Theme, Birthday Theme and so on.
Now that you have a theme or occasion in mind, start by selecting what to add on your board. You can include a mix of fruit, chocolates, and a wide variety of treats on your board.
Fruits
Strawberries, raspberries, blackberries

Sliced apples or pears

Fruit skewers, such as grapes and cubed melon
Store-bought or Homemade Treats
Cookies

Marshmallows

Meringue Cookies

Candy Cane

Chocolate

Macaroons
How to assemble a dessert charcuterie board
Decide on your theme

Choose your board and extra dishes

Add a centerpiece…but you don't have to! (My centerpiece was a bowl of New England Country Mart's caramel popcorn!)

Plate your bowls first. Bowls also help add height as well!

Fill your bowls.

Add the rest of your treats.

Sprinkle in nuts and candies wherever you see some holes, and as needed.
What do you serve a dessert charcuterie board on?
A nice wooden cutting board. Depending on how many people you're serving, you can use a small, medium, or large-sized board.
Tip for making your board beautiful
Use lots of color.

So many desserts are BROWN. It's important to add some color to your board. Use different candies, and also remember that you can leave candies individually wrapped if they are colorful. Fruit adds in some nice color too! Mandarin orange segments, strawberries, blueberries, sliced apples, etc., would all be pretty.

Add texture.

By this I mean use whatever materials you have available to make your board look less flat and dull. Add interest and height by putting candy or nuts into small bowls, layering a certain item on a bit of parchment paper, or including items like the English toffee or nonpareil chocolates that are naturally textured.

Balance.

Use the rule of thirds to help you build your board. Instead of putting your centerpiece (in this case, the trio of dips) in the exact center, put them off to the side a bit.

Use different shapes.

All of the Walkers Shortbread that I used for this board are great for adding different shapes: the gingerbread men, the shortbread fingers, and the stars all add interest. The pretzels add their fun twisty shape. The meringues add their beautiful swirl.

Repeat items for balance.

It's pretty to repeat items throughout the board. You can see how I've added the gingerbread men to a little mini bucket layered with parchment paper to add texture. But I also added more gingerbread men in pairs of two or three in other places throughout the arrangement.
Dessert charcuterie boards are truly the best of both worlds for everyone and are a fun way to add that 'sweet touch' to a celebration.
I hope you found this post on building a dessert charcuterie board fun and informative!
What is your favorite charcuterie board? Maybe it's a dessert charcuterie board like this one or a savory charcuterie board filled with meats and cheese to enjoy with a glass of wine. Like this party size cheese board. Let me know in the comment section below!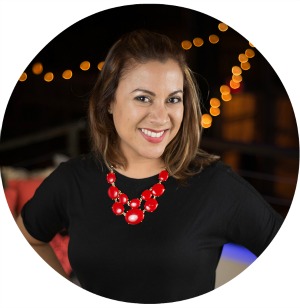 Hi there! I'm Wanda – the creator and author at My Sweet Zepol a healthy food, travel, and lifestyle blog. Passionate about food photography, food styling, entertaining and advocate about creating memories around the kitchen table. With a mission to create easy-to-make meals for the busy family.