Meringue cookies are one of my all time favorite cookies. I admit that I'm a sucker for chocolate treats, but meringue cookies hold a special place in my heart. This time around I am sharing how I make the cutest Halloween meringue ghosts. Fun and super easy!
They don't require many ingredients, but they are kinda tricky to make. If the weather is humid they get soggy and inedible. But, when done with just the right weather they are crispy and sweet.
Meringue Ghosts
Yield: 4 dozens

Prep Time: 15 minutes

Cook Time: 1 hour

Total Time: 1 hour 15 minutes

Sweet and easy meringue cookie recipe made with only 4 ingredients. These light cookies are a breeze to make and a delight to eat with a crisp outside and slightly chewy inside
Ingredients
1/4 cup Meringue Powder
1/2 cup Water
1-1/3 cups Granulated Sugar
2 teaspoons Vanilla Extract
Instructions
Preheat oven to 250°F.
Prepare baking sheets with parchment paper.
In a large bowl, whip meringue powder and water with electric mixer on high speed until soft peaks form. With the mixer running, gradually add sugar in small amounts at a time. Whip until stiff peaks form, typically 4-5 minutes.
Add vanilla and continue whipping until well combined, scraping down the bottom and sides of the bowl as necessary.
Fill a piping bag fitted with the 1M tip with meringue batter.
Pipe 2 in. diameter circles onto parchment-lined cookie pans, spacing 1 in. apart for medium-sized cookies.
Bake 45-50 minutes or until outsides of meringues feel firm and crisp. Don't open the oven door while the cookies are baking.
Turn off the oven and let cookies sit for an hour to dry them out then remove and cool completely on pan. Peel cooled meringues off of parchment paper.
Notes
Use grease-free tools: Grease-free tools are a must to ensure meringue sets properly.
Avoid using a plastic mixing bowl: Plastic mixing bowls can retain fat and grease from past recipes, so use a glass or metal mixing bowl.
Avoid under or over beating: Make sure to beat until stiff peaks are reached and don't beat past that point.
Cookie size: Larger cookies tend to be chewier inside, and smaller ones are easier to get crispy all the way through. For consistent sizing, trace the desired circle size on the backside of the parchment paper with a pencil.
To flavor: Add a 1/4 teaspoon of your favorite extract such as almond or peppermint to the meringue batter in the same step the vanilla. Add more as needed until you reach the desired flavor.
To store: meringue cookies will last for up to a week in an airtight container
Nutrition Information:
Yield: 48 Serving Size: 1
Amount Per Serving: Calories: 52Total Fat: 0gSaturated Fat: 0gTrans Fat: 0gUnsaturated Fat: 0gCholesterol: 0mgSodium: 1mgCarbohydrates: 13gFiber: 0gSugar: 13gProtein: 0g
One of the things I love most about meringue cookies is the many variations one can make with them. Think colors, flavors, and textures that can be added into the mix. The possibilities are almost endless.
I use gel base food coloring.
One way to do this is by brushing lines of your color of choice inside a pastry bag and then adding the meringue mixture.
Or you can add some color to the meringue mixture and softly swirl to form some waves of colors.
The last technique using coloring on your meringue cookies is to mix the color completely and turn the white fluffy mixture into the color of your liking.
Colors are not the only variation to these cookies, flavors are too.
You can add any extract flavoring of your choice.
Or mini chocolate chips or fudge.
Even some citrus zest.
Here is my favorite chocolate swirled meringue cookie recipe. Everything about this recipe is perfect.
As far as for Halloween themed cookies goes nothing says Halloween like ghosts or spooky eyes.
Grab candied spooky eyes and stick them on fluffy white clouds of meringue cookies and soon you'll be seeing ghosts. Not scary at all!
Maybe you want to venture out and make some mummy meringue popsicles. Kids love these popsicles, plus they are amazing treats if you're hosting a Halloween party.
Imagine a dessert table filled with a variety of treats made with meringue. From ghosts, to mummies to even green blobs. All with spooky eyes or worms sticking out.
Those are just a few ideas of the many ways these cookies can be customized. Here are more easy to make Halloween treats for kids.
What's your favorite Halloween treat? Homemade or not!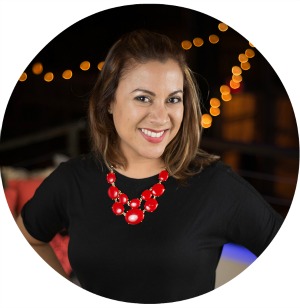 Hi there! I'm Wanda – the creator and author at My Sweet Zepol a healthy food, travel, and lifestyle blog. Passionate about food photography, food styling, entertaining and advocate about creating memories around the kitchen table. With a mission to create easy-to-make meals for the busy family.