People of all ages love any excuse to play games. I've selected a few fun Halloween party games for kids. If you know me and my family you already know that we don't celebrate Halloween. This doesn't mean we hide on October 31st. We've always looked for ways to create memories as a family while still making the kids feel like they aren't missing out.
When you have teens in your life you may have found yourself changing things up during the holidays. Even though we do not dress up for Halloween or go out trick-or-treating we do enjoy a fun movie night. It's a night where we all choose a movie and take turns watching them all.
Here are other things you can do during Halloween with teenagers!
3 Fall or Halloween Theme Party Games for Kids
PUMPKIN WEIGH-IN
Can you guess the pumpkin's weight? Grab a 1-2 pumpkins of different shapes and sizes and have your kids guess the weight.
HOW MANY HALLOWEEN CANDIES?
Fill a glass jar with lollipops, gummies or any other candy of choice and have the kids guess how many candies are inside. The props are simple and the reward is sweet in this guessing game.
WITCHY RING TOSS
Use a witch hat for a ring toss game that is magical.
When planning a good party, or gathering you must plan the decor as well. Here are some of my favorite indoor Halloween decor ideas to get you in the Halloween spirit this year. Let the party begin!
Use these indoor decor ideas to spark your creativity and expand on your favorite home decor.
Don't forget to make some treats to enjoy while playing games or when ready to wind down for the night and watch a movie.

4 of Our Favorite Movie Night Treats
What is your favorite party game for kids, teenagers and/or adults? And what is your favorite movie night treat?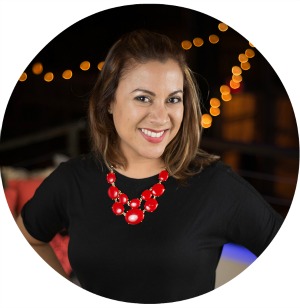 Hi there! I'm Wanda – the creator and author at My Sweet Zepol a healthy food, travel, and lifestyle blog. Passionate about food photography, food styling, entertaining and advocate about creating memories around the kitchen table. With a mission to create easy-to-make meals for the busy family.